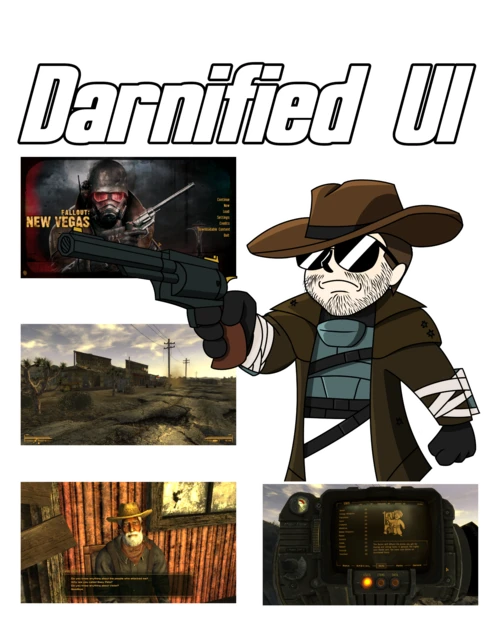 Install the Darnified Ui (TTW Version) the easy way.
Gopher
Last updated:
|
Published:
A complete overhaul of the User Interface and HUD, built upon the Darnified UI. It includes essential mods such as The Mod Configuration Menu (MCM) and the User Interface Overhaul (UIO), and it will handle the required .ini tweaks to make the Darnified fonts work correctly.
The collection also has some highly recommended mods such as One HUD (oHUD) that gives total control over the heads up display (HUD) and other great mods like the Weapon Mod Menu (WMM). Choose which are right for you during the installation process.
Video showing how to install this collection can be seen here : https://youtu.be/kZenIegk1-E
**Please note: If you choose to install One HUD, make sure you install all the options for that mod.