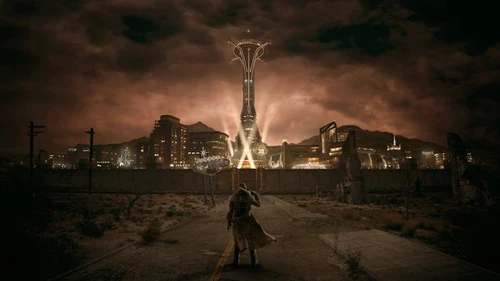 A mod collection to fix all stability issues for Fallout New Vegas.

KindalM
Last updated:
|
Published:
Description
Testing over thirty hours of gameplay and the first three DLCs I did not experience a single crash with these mods and more. These are all my stability and bug fixing mods. May Lady Luck be in your favor Couriers.
---
Main features
With this collection you will be able to finish that save that you quit because crashing every ten minutes was so frustrating. These mods are some of the most compatible mods and I haven't found any that dont work together with about 60 mod sample size. (Average IMO)
---
Before you start
YOU NEED to manually install NVSE (New Vegas Script Extender), FNV 4GB patcher and FOMM ((Fallout Mod Manager) and make sure your Archive is invalidated).
Requirements
NVSE - http://nvse.silverlock.org/*
FNV 4GB Patcher - https://www.nexusmods.com/newvegas/mods/62552
FOMM - https://www.nexusmods.com/newvegas/mods/54991/?
Troubleshooting Common Problems
In-game issues
Game won't save - Make sure the "FalloutNV.exe" is allowed by your antivirus, if it's not then it may prevent the game from making save files.

No mouse cursor - I've been told that if you have a controller plugged in, New Vegas will choose that as your control scheme, you have to restart the game without it plugged in.

Infinite loading screen when I load a save file - Try loading a different save, then when you get a save to load, load the save you wanted to load. If none of your saves load, try starting a new game and then loading your save. Try to save frequently and preferably indoors as they're very low-stress on the game's engine.

Dead Money: Elijah audio crackling/buzzing - I don't know when the problem started, but it's a problem with JP LN. Through Mod Organizer, right click "JP LN NVSE Plugin" and select "view in explorer", in the folder it brings you to, go into "nvse" then "plugins" then edit "jip_nvse.ini." Find "bVoiceModulationFix=1" and change the 1 to a 0
Problems with setting it up
"MSVCR120.dll was not found" when running the 4GB patcher - 4GB Patcher requires "VC++ x86 Runtime", a download is listed under "Requirements" on the mod page, simply download and install.
Problems outside of the game
Game won't launch - This may be a problem with your anti-virus or permissions; One person said McAfee was infinitely scanning some of their game's files when they tried to launch it via Mod Organizer. You also could try launching Mod Organizer as an administrator. Unfortunately I've never experienced this problem myself, so this as much as I can say.

Cannot click anything - This is something I've run into recently with Mod Organizer, I will end my playing of NV and not be able to click anything. Hold Alt and press Tab, keep pressing until MO is selected, then release Alt. With MO as your active window, press F5 to refresh it, this seems to fix the issue.

Game window won't close after exiting - Press either Alt+Ctrl+Del or Ctrl+Shift+Esc to bring up Task Manager, then use the arrow keys to select FalloutNV.exe and press Delete to close it
---
Recommended Minimum specs
Hardware setup suitable for this collection.
Processor - Quad-core 3.0GHz
Memory - 8GB RAM
Graphics Card - Nvidia 10-series or AMD RX 500X series
Storage - 20GB
Mods By
No mod authors found