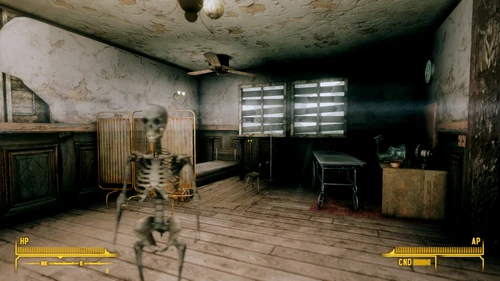 Revisions

1

Last updated

2 weeks ago

Created

Aug 20, 2022

Downloads

96
These are the main mods I used for my playthrough of the game. They consist of Graphical enhancements to new races and other stuff. It is not fully optimized as of right now because I am not that fluent in optimization and cleaning files.
---
Some of the mods featured Include:
EVE - Essential Visual Enhancements A Familiar Friend - Pip-Boy 2500 - Handheld Pip-Boy Deathanoid Race Most of Hits Mods Animated Player Interactions 360 Movement Accurate NASA Stars Nut Vegas - Landscapes B42 Inspect FNV 4GB Patcher
, Etc. You can find the rest of the mods in the Mods Section of this Page
---
Information to know before downloading:
AS I HAVE STATED BEFORE THIS IS NOT FULLY OPTIMIZED. It will run smoothly though. It did for me. I just didn't do much cleaning, deleting navmeshes, and so on. I made sure every mod is compatible with one another, however.
Requirements You just need the Basics like,
ENB - http://enbdev.com/mod_falloutnv_v0451.htm NVSE - http://nvse.silverlock.org/
---
Recommended specs -
Nothing Special is needed. its a relatively old game so something like
GTX 1650 Super ~ GTX 980
8 to 16GB
Ryzen 1600 AF should be good enough