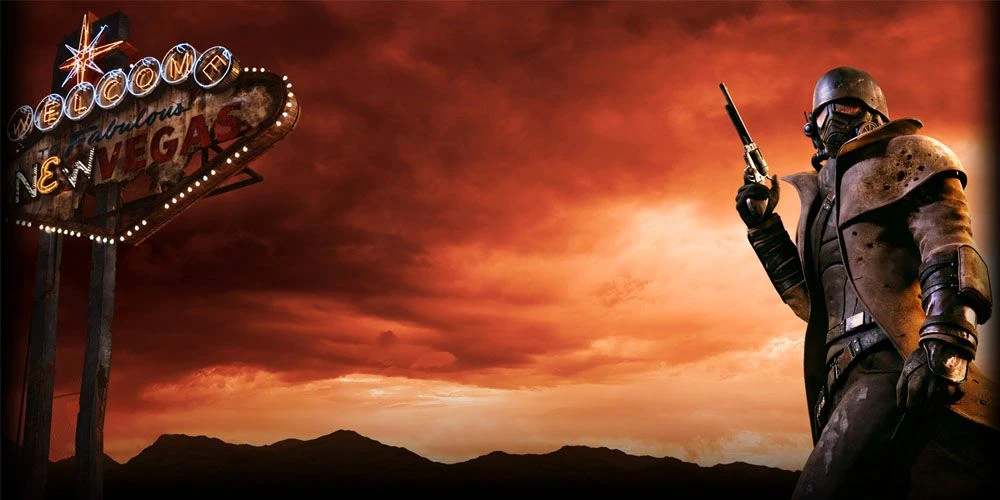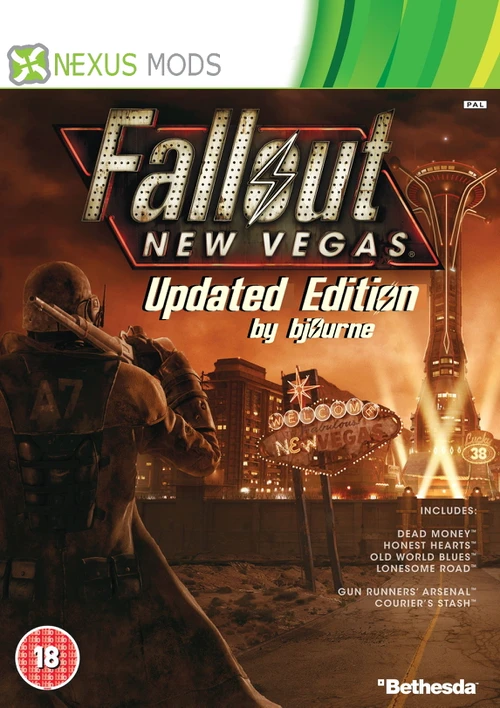 Fallout NV: Updated Edition
This pack aims to modernize Fallout NV with new and modern gameplay features as much as possible while also providing the essential patches and stability fixes for the game without spoiling the feeling of the original game. If you just installed New Vegas

bj0urne
Last updated:
|
Published:
Reminder: You need every Fallout NV DLC for this collection to work correctly. This collection works with both the Steam version and the GOG version, it doesn't matter.
== DISCLAIMER =============================================================== I am a student, studying to become an engineer in computer science, and I also work part time as a package delivery man (I prefer to call it "courier" ;). I'm not able to keep up with all of the feedback, and will try new mods, do some troubleshooting or read feedback when I can spare the time. Please don't bash me or throw hate my way because I don't answer your feedback and solve your problem immediately. This collection has been tested and successfully installed/run on a mid-tier PC with Windows 11. Several/most other people in the feedback section has successfully installed the collection aswell, so if you experience game breaking problems or can't run the game, please refer to the mod authors/mod pages, and not me. I didn't make the mods, I can't fix your game, you'll have to do that yourself. Please note that you HAVE to get a legit copy of the game with all DLC's.
== ABOUT =================================================================== This pack aims to modernize Fallout NV with new and modern gameplay features as much as possible while also providing the essential patches and stability fixes for the game without spoiling the feeling of the original game. If you just installed New Vegas and just want to enjoy the game as soon as possible but you're tired of all the "jank" and shitty graphics, then give this a try! This collection basically tries to capture what could've been if Obsidian had gotten another year of development before releasing the game. Look at the screenshots above to get an idea of how the game will look, feel and function. Also, this collection does not include any type of ENB, so it's really performance friendly.
== INSTALLATION GUIDE ======================================================
First, just download the collection and let Vortex do it's thing.
After downloading the collection, please run "FNVpatch.exe" from the game's install directory. This will enable Fallout NV to utilize up tp 4GB of RAM instead of just 2GB, thus preventing a lot of crashes.
After running the patch, please activate/re-activate Archive Invalidation to make the texture mods work correctly. This can be done from Vortex Manager, but I highly recommend using the mod "ArchiveInvalidation File Generator" by mnelson999.
This might not be necessary, but please check your "Fallout.ini" and "FalloutPrefs.ini" files to make sure they include the infamous fixes "bUseThreadedAI=1" and "iNumHWThreads=2". If not already applied, this is a crucial change.
After following the above guide, you and I share the exact same modded install of Fallout NV. It should work for you as it does for me and most others. If it doesn't, as I stated in the disclaimer, you'll have to find a way to fix it yourself, since I didn't make neither the game or the mods. I can't guarantee you'll get a fast answer if you post your problem in the feedback section.
All the rules should already be set up, but if Vortex somehow asks you for any rules about conflicting mods, just go with what is sugested by Vortex. Going over each individual rule for all mods is impossible since there are a lot of 'em. But the collection should come with pre-saved rules.
== HIGHLIGHTS ============================================================== Overall:
Gophers excellent HUD mods, making the heads up display extremely customizable.
NMC's HD environment textures.
Weapon retextures.
Clothing retextures.
Robot retextures.
Improved day-night cycle with lighting and clouds.
The Strip and Freeside are now more open, without any doors loading the new areas.
You HAVE to re-enable Archive Invalidation after you've installed the collection, otherwise texture mods won't work correctly.
Gameplay highlights:
360 degrees movement (player doesn't always look at what you're aiming at like in Fallout 4).
New 1st and 3rd person animations.
Sprinting.
Hotkey for bashing an enemy with the butt of your weapon, finally.
Fully dynamic crosshairs. (Other games has had this for decades lol)
Fallout 4 inspired Quick Loot menu.
Remember to check the in-game "Mod Configuration Menu" at the pause menu to set up all your new hotkeys and settings. The HUD in my screenshots are my setup, and yours will look different.
Notable fixes (besides the obvious):
Ironsights are now smooth and feel great!
V.A.T.S. is now much faster and snappy.
The "combat lag" is also fixed.
Basically, this pack tries to update and patch Fallout NV as much as possible without loosing the New Vegas spirit! Have fun!
Mods By
No mod authors found