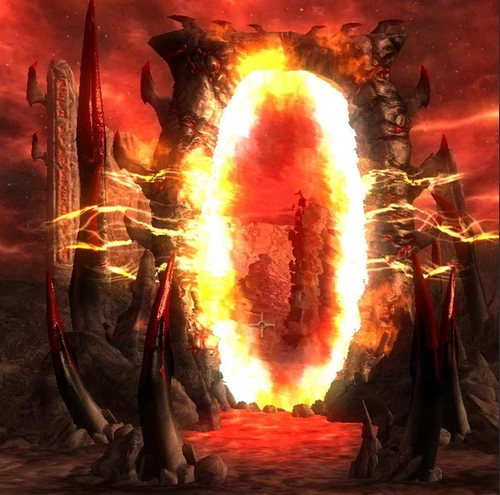 From the curator for "Through The Valleys" comes a collection designed to bring Oblivion into the modern era complete with a graphics overhaul, new spells, and numerous gameplay mods.
Revisions

8

Last updated

2 days ago

Created

Jul 23, 2022

Downloads

1,833
Description
From the curator of the "Through The Valleys" collection, comes a new collection based on the "Oblivion Comprehensive Modding Guide" by Dispensation. It provides a total overhaul of the original Bethesda game using mods for textures, gameplay, and new content.
Join me on Discord for early releases, questions and support.
---
Main features
Includes Oblivion Reloaded Combined to deliver advanced shaders and enb-like visual effects such as HDR and bloom.
Complete overhaul of nearly every texture in the game using hi-res mods. Consistent with the Bevilex mod guide.
Dozens of mods adding new dungeons and quests for exploration.
New magic system and spells using Supreme Magicka.
Utilizes Ultimate Leveling to provide an experience-based approach to leveling.
Refreshes the appearance of the player character and all NPC's and with new options for hair, eyes, and paint.
Improved stability with the latest bug fixes and a custom compatibility patch.
---
Before you start
This collection is not compatible with the Game Pass version of Oblivion. ⠀
PREREQUISITES
Run the game once to establish your INI files. Select Options, then choose the "Ultra High" preset. Finally, adjust the Resolution for your monitor.

I strongly recommend installing Oblivion on a SSD drive to reduce stuttering.

If you have installed Oblivion Script Extender when prompted by Vortex go to your Mods section and select Remove. The collection contains its own version.
---
⠀
FIRST-TIME INSTALLATION
NOTICE: I do not recommend trying to install this collection if you have another Oblivion collection installed, including Through The Valleys. While using separate profiles as described below will help with common problems, you may still experience issues. I suggest deleting any other Oblivion collection, its mods, and the archives before proceeding.
Go to the Profiles section in Vortex and select "Add Oblivion Profile," add a name.
Check the options "This profile has its own save games," and "This profile has its own game settings."
Save the profile, then select Enable. This step is crucial to avoid future problems.
Select "Plugins" within Vortex and enable all 10 DLC.

At the Next site, click Add To Vortex for the collection. Select the profile you created in Step 1 to install into. Do Not attempt to utilize the option to create a new profile when prompted.

Run the 4GB RAM Patcher Tool in your dashboard. Select the "Oblivion.exe" file from the displayed window, then Open. Click Ok again to close the window it opens.

Run the game through your Oblivion Script Extender icon in the dashboard.
---
⠀
UPGRADING FROM A PREVIOUS REVISION
At the Next site, click Add To Vortex for the collection. Select the profile you created previously for Oblivion Rebirth+ when prompted.

After the collection is installed, select Purge Mods, then Deploy Mods, in the Mods section of Vortex to remove error messages caused by earlier revisions.

Run the game through your Oblivion Script Extender icon in the dashboard.
---
Recommended specs
The minimum hardware setup suitable for this collection.
Oblivion : Latest Steam or GOG version. Must be Oblivion GOTY Deluxe version.
CPU : i5 processor or equivalent
GPU : 4GB of video memory
RAM : 16 GB
STORAGE : Solid State Disk (SDD)
---
Compatible collections
The Collection is not currently compatible with other collections. Likewise, it is not recommended to add mods due to the complexity of the collection and the likelyhood you will create a conflict.
If you do install other Oblivion collections please ensure you create a separate profile for them using the "this profile has its own game settings" feature to avoid conflicts and cyclic rules.
---
Troubleshooting
Steam Application Error 5 - An error from Steam generally caused by having your Oblivion game installed on a different drive partition from Steam. I recommend reinstalling Steam onto the same drive partition as Oblivion, and not within the c:\program files (x86) directory. Alternatively, for a quick fix, copy the steam.exe file to the root of your Oblivion game folder.