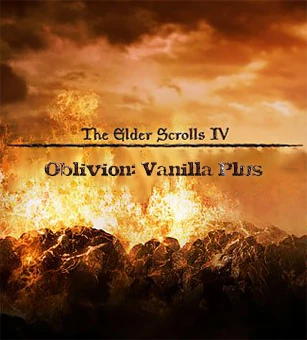 Oblivion Vanilla+, modding, made easy. Only 2.8GB for a hugely improved experience, only read the instructions, and you are set. This has mods to satisfy every player.
AdeptusFreemanicus
Last updated:
|
Published:
This should hopefully be everything you'd need to play Oblivion without losing the original experience.
The mods are cleaned Using TES4Edit, and a bashed patch is made using Wrye Bash
Get LOOT, please, Vortex doesn't know how to sort even with it having it's own LOOT.
Revision 5.0 Dec 1, 2021:
• Updated bashed patch.
• Cleaned Mods using TES4Edit.
Revision 4.0 Dec 1, 2021:
• Added the following mods; A Takes All, Diverse Effect Icons, Toggleable Quantity Prompt, Keychain, Advanced Magic and Marksman Leveling, Smarter Mercantile Leveling, No persistant enchantment glow fix, Silent Player Voice, LowPoly Grass, Improved Vanilla Hairs, Better Legendary Items, Consistent Beggar Voices, TreeOPT, Creature Spawn Chance Fix.
Revision 3.0 Nov 29, 2021:
• Updated bashed patch.
Revision 2.0 Nov 28, 2021:
• Removed Darifed UI - It's a bit harder to install therefore removed it for newer people.
Revision 1.0 Nov 27, 2021:
• Created collection.
Includes mods from
31 authors
No mod authors found