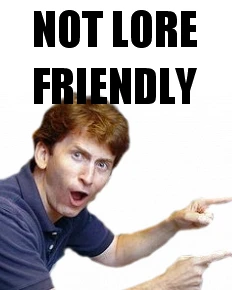 Not Lore Friendly (Oblivion)
DISCLAIMER: YOUR GAME WILL CRASH Not Lore Friendly is the Oblivion experience you've all been waiting for. Anyone looking for "high quality" oblivion experience has found the right collection.
Revisions

1

Last updated

2 months ago

Created

Jul 25, 2022

Downloads

58
Description
This Oblivion collection is the best one on all of nexus. This is the only collection where you can visit minecraft world alongside Todd Howard, the Incredible Hulk and Mr. Bean.
Before you start
YOUR GAME WILL CRASH. YOUR SAVE FILE WILL CORRUPT. PLAY ONLY WITH NEW SAVE FILE.
Requirements OBSE,
Elys- Universal Silent Voice,
Game of the Year Deluxe Version