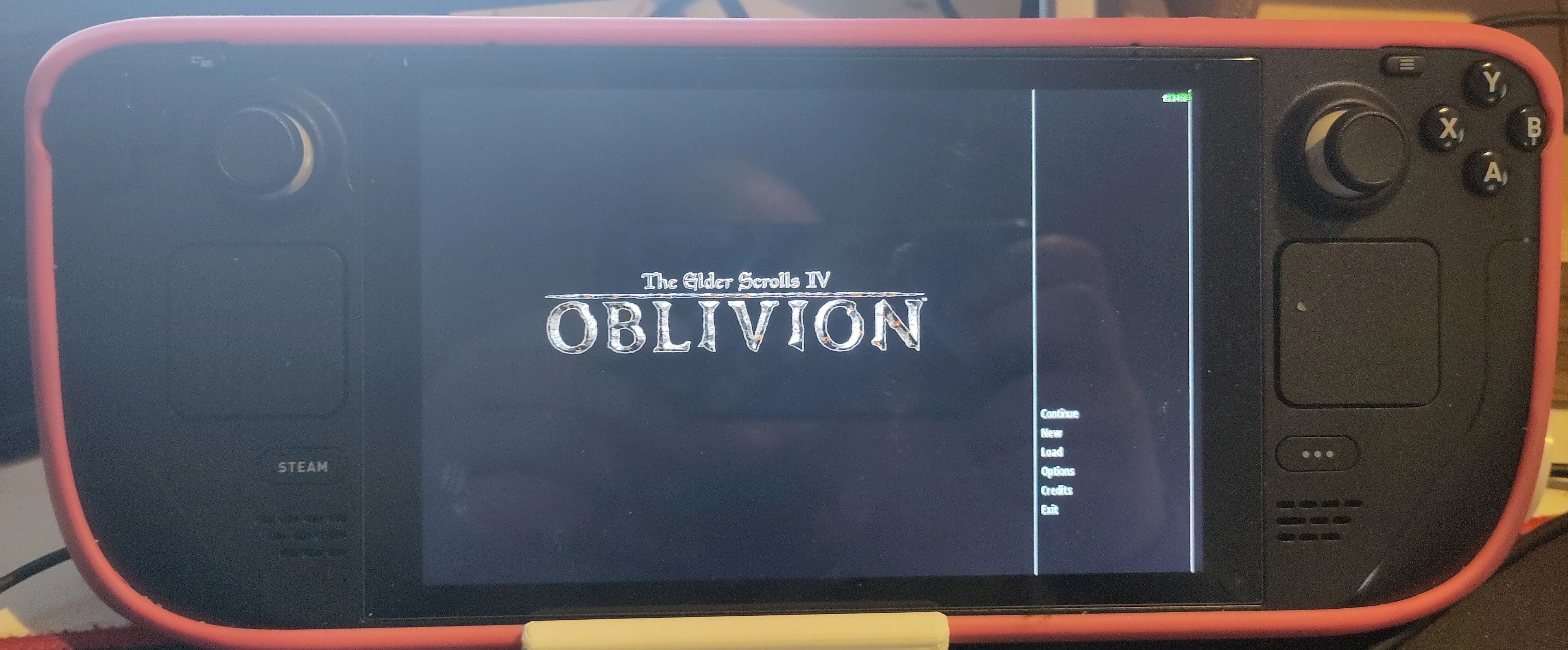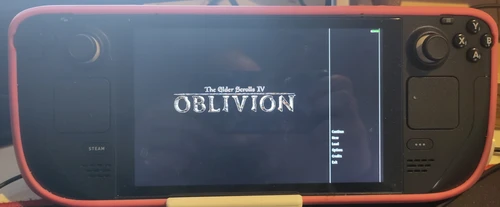 Through The Valley - Steamdeck
A remix of Through the Valleys specifically for the Steamdeck.

metalpoetza
Last updated:
|
Published:
Description
This is a remix of the Through the Valleys collection (https://next.nexusmods.com/oblivion/collections/a5pbuu) for the Steam Deck.
I tested every one of the top 5 Collections here on the steamdeck, and out of box Through The Valleys worked far better than any other option. I just made a few tweaks to support this hardware platform better, and thought I would share the results.
Main features
Identical to through the valleys except with a few specific mods added to work better on the steam deck. Mods added:
NorthernUI (primarily for proper gamepad support)
NorthernUI Hotkeys
Skill Diary Redone
Autohaggle
---
Before you start
Use steamtinkerlaunch to install Vortex and link it to Oblivion on the steamdeck (in desktop mode). Install this collection with vortex using the commandline options from steam tinker launch. You may need to manually copy the plugins.txt and loadorder.txt from your Vortex Profile to: /home/deck/.steam/steam/steamapps/compatdata/22330/pfx/drive_c/users/steamuser/Local Settings/Application Data/Oblivion/ (This appears to be a problem with steamtinkerlaunch's integration). I suggest disabling steamtinkerlaunch once Vortex is installed and reverting to Proton or Proton-GE.
Requirements Steam Deck will default to a community controller map that does keyboard/mouse emulation, this is annoying at best because all on-screen hints are wrong. With NorthernUI this is not needed at all. I suggest the Gamepad with Gyro mouse template instead.
---
Recommended specs
Hardware setup suitable for this collection.
I have been using a 512Gb Steam Deck to play this for over a week with only one crash.
---
Compatible collections
https://next.nexusmods.com/oblivion/collections/pmocmt Many a True Nerd: Aria's Journey is compatible, but not really worth adding since all the best parts of it are already included in this remix.
I would advise against any other collections as Through the Valleys is fairly comprehensive and not intended to be modified significantly. Definitely avoid anything that changes the world-space (the changes in this remix are all limited to UI and QoL mods that have minimal compatibility issues I already resolved).
Mods By
No mod authors found