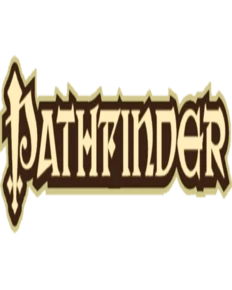 Basic QoL Mod List
A basic QoL (quality of life) for Pathfinder Wrath of the Righteous.
Revisions

1

Last updated

3 days ago

Created

May 13, 2022

Downloads

0
Description
This mod list is a basic QoL (quality of life) for Pathfinder Wrath of the Righteous.
Main features
Allow Modded Achievements: As the title says, it will re-enable achievements when using mods.
Bubbles Ultimate Buff Bot Lite Extra Simple: This will help set up an easy auto buffing. For more info about how it works: https://www.nexusmods.com/pathfinderwrathoftherighteous/mods/195
BubbleTweak: This mod does non-gameplay tweaks and enhancements, and as stated by the author themselves-"This mod does not aim to introduce any changes to the game balance or mechanics. It is purely quality of life features. The mod should aim to fit into the base game without looking like a mod."
Use Potions Until Healed: From the description of the author-"This is a simple QoL mod that adds a "Use until heal" context menu item to healing potions, which when clicked repeatedly uses the potion until the character is completely healed or until there are no more potions left (only when out of combat). Other features: auto-use potions with "ctrl + H," auto-heal party using spells with "ctrl+shift+H.""
---
Before you start
First, download Unity Mod Manager through Vortex or Nexusmods website,
enable it in the "Mods" tab in Vortex, and restart Vortex to create its own shortcut.
If it doesn't work after the restart, find it in your mods staging folder, then add it as a tool.
Launch Unity Mod Manager, and in the Game bar, select Pathfinder Wrath of the Righteous, then in the Folder bar, find your Pathfinder directory (folder); it will be called Pathfinder Second Adventure, and select the folder.
Next, the installation method should be set to Doorstop Proxy.
Last click the install button.
---
Special Thanks
I want to thank the mod authors worcesm5,rathtr, Xenofell, and newman55 for creating (in my mind) these great mods.
Success rate
The percentage of users saying this revision is working as expected.