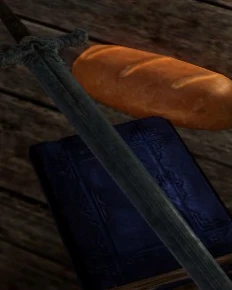 Quick Load
Addresses common issues and tastes, extends the vanilla experience, and increases visual quality; all with lower-end systems, novice users, and small package in mind.
Revisions

3

Last updated

3 days ago

Created

Nov 18, 2021

Downloads

526
Quick Load primarily collates single, uniform changes of broad categories which are immediately appreciable with little to no supporting elements.
This Collection comes with a "modifier" package (Collection, Quick Load - Modifier) that works in tandem with MCM Recorder and others to tweak mods and pre-set their settings to be more uniform and otherwise lessening their--by the definition of Quick Load--clutter.
The pre-sets, and changes in general, are:
Renamed the weapons to follow the vanilla naming scheme, where exist.
All potion types are eligible for use by followers.
Disabled notifications.
Set default Weaker Sunlight to 100%.
Removed configuration spell from the player.
Followers also ride horses.
Take Notes and iHUD:
Rebound iHUD's access hotkey to K from X as to not conflict with Take Notes' default.
Hotkeys for both are informed to the player via Help Messages.
Disabled dodging.
Draugrs' Disarm Shout re-enabled.
Player's Unrelenting Force immunity disabled, in its place is Darkangel13's Faster Get Up.
Player's killmove immunity disabled.
among others.
---
Currently missing mods:
---
Thanks to:
Success rate
The percentage of users saying this revision is working as expected.