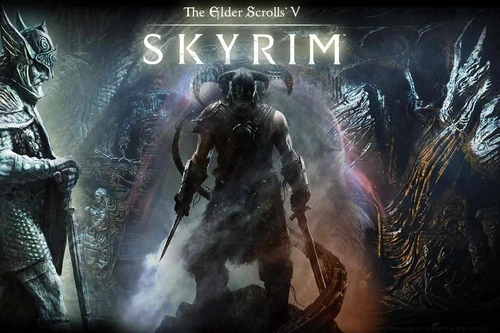 UberRetek Kollekcioja Skyrim modok
I am from Hungary. This collection provides quest mods and some misc mods. They improve the base game A LOT. I do not have any DLC. Might not work well with DLCs. You can turn off the hungarian translations. You may need to download some original files.

UberRetek
Last updated:
|
Published:
Some mods that you might not know. THIS COLLECTION IS FOR THE ORIGINAL BASE GAME NOT FOR SKYRIM SPECIAL EDITION!!! This describes the main purpose of this collection.
---
Main features:
Quest and misc mods. These are the core mods and main features of this collection.
---
Before you start:
You need to check the DLC compatibility AND the translations. Vital information regarding this collection.
Requirements
NO DLC. You can try with DLCs but it might not work well I do not know.
Best practices
Search on nexus mods and on youtube for some informations about the mods.
---
Recommended specs
Hardware setup suitable for this collection. Well I have a "potato" PC and I play on low graphics settings and I still enjoy it. Might not the case for you.
I have 8 GB of RAM.
---
Compatible collections
Other collections that can be installed alongside this collection. I do not know any other collection that works well with this BECAUSE I did not try it. You can have fun with that. :)
#Personal message: Have fun! Disable the mods you do not like and add some mods you do like. This is that simple. If the game crashes try to disable some mods/ Change the options in the game (eg. graphics etc.). IF YOU HAVE ANY questions you can ask me BUT I am not a modder genius so I do not know a lot about modding issues.
Mods By
No mod authors found