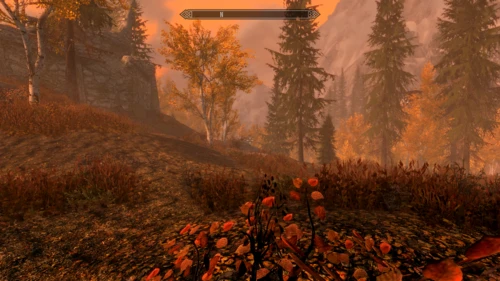 Lightweight and Lore Friendly
For to have a more immersive and more challenging Gameplay
dilldappel
Last updated:
|
Published:
Dear, my friends of Skyrim,
now we had played so many years of and for me the essence of the game, it is a Sandbox Game. Do what ever you like. With "Skyrim Unbound" you can direct choose from start, which Character you want, which Gear he uses and where the gameplay starts. For Example choose directly in MCM (Press ESC to Open the menu => Mods Settings => Skyrim Unbound), a Mage can start in Winterhold, with the Magic Stone chosen, destruction and construction Magic and a Novice Robe.
But first, need some Preparation. Clean the Mod with "SSE Quick Autoclean", start before the Program "LOOT" to choose which Mods are to clean and create the first Loadorder for Modules.
There are no skimpie Mods, so FNIS not needed. Also, Nemesis is the more modern and stable Alternative. Just for TK Dodge, that it's need to choose in the Nemesis Menu and some other Fighting Animation you will need more Animation, but I choose the most lightweight modality.
With "Unofficial Mator Smash Updated" create a Smash Patch. That will give the game more stability.
Please for installation, there are a lot of information on the page of the Mod. So please don`t ask, how to do that or to do this.
For good discussion I am always open, tell my what you are thinking about, where can be improved.
First thing first and most importantly - Enjoy the Game
Mods By
No mod authors found