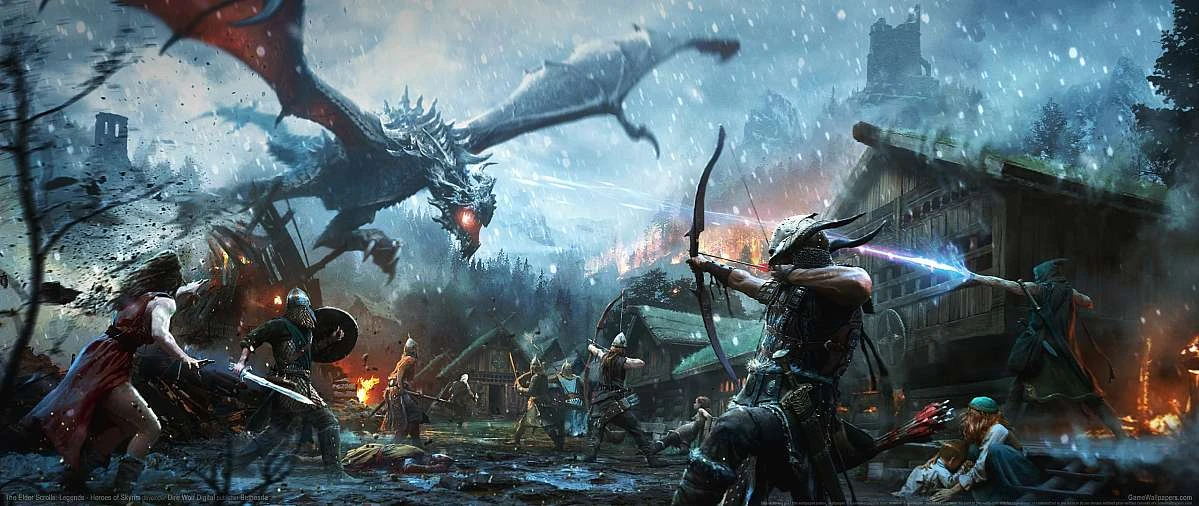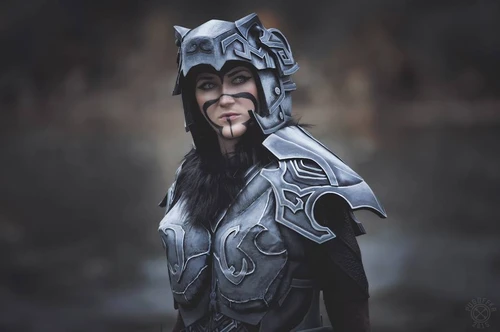 Collection 2 in my Nordic/Oblivion inspired Skyrim SE modlist. Contains all UI/Animations for this mod series. Some off site requirements.
marshalltobannon
Last updated:
|
Published:
Preface
This is my custom UI/Animation Modlist for my Nordic/Oblivion inspired Skyrim SE Collection
REQUIRED
You must have installed my Baseline Tweaks/Bug Fixes Collection
Off-site Requirements
The combat system in this list is based on MCO|DXP and Dodge on Skyrimguild.com
Here is a link to their website if you have any issues:
https://www.skyrim-guild.com/
MCO|DXP: https://www.skyrim-guild.com/mods/attack
You need to install Version 1.6.0.3
You also need to install the Custom OCPA from this page
Click on 'This INI Preset' to download to config
Tweak your power attack key by changing the "ForceRightKey" entry in the INI using the values in the link below (default : "ForceRightKey = 22" -> "U")
Put the INI file in Data/SKSE/Plugins
When installing make sure 'Special Edition' is ticked under Game version, leave everything else how it is and hit Finish
Make sure to hit 'Enable All' when the notification appears by the bell
https://www.creationkit.com/index.php?title=Input_Script
Dodge: https://www.skyrim-guild.com/mods/dodge
Download Experimental Version 2.02
Install all the mods above normally through Vortex by dragging and dropping the zip files into the 'Drop File(s)' section at the bottom of the app
Install my collection
Super in depth guide on adding more than just my collection to your Vortex:
https://www.youtube.com/watch?v=kZenIegk1-E
ALWAYS be sure to use my most recent revision as I will be updating this modlist as I go.
Post Installation
Either setup a Nemesis Shortcut on your vortex or go into Data/Nemesis_Engine and launch Nemesis Unlimited Behavior Engine.exe
Make sure to make your Nemesis look EXACTLY like mine in the pictures
Press 'Update Engine'
Press 'Launch Nemesis Behavior Engine'
Wait for Behavior generation to complete, if it fails update the engine again and launch for a second time
Close the engine, Deploy mods, press confirm when Nexus asks about the new files
UI Settings
To get your UI to look like mine you need to go into the MCM in Game and change settings for 'A Matter of Time, 'Edryu's Widget, and 'True Hud settings to look exactly like the pictures in the collection.
Font
If you want a custom font you will have to install one manually. Here are a couple of my favorites:
God Of War 2018 Font Replacement SSE:
https://www.nexusmods.com/skyrimspecialedition/mods/18800
Sovngarde - A Nordic Font:
https://www.nexusmods.com/skyrimspecialedition/mods/386
Sanguis - An Oblivion Font:
https://www.nexusmods.com/skyrimspecialedition/mods/37001?tab=description
Skyrim SE Main Font Replacer (Oblivion):
https://www.nexusmods.com/skyrimspecialedition/mods/15499
Just install any of them normally. They're very easy to uninstall and reinstall if you want to test some out. Pictures included on the mod pages as well.
System Requirements
I'm running this on an RTX 3080, 5800x, 64gb of RAM with minor hiccups and issues. If you're experiencing really low fps i would recommend Disabling Skyrim 202X. I would also recommend you not use Parallax.
Conclusion
I'm making this list of collections to work in conjunction with one another. However, I'm going to be doing my best to make each collection in this list fully able to be installed on their lonesome. This Modlist in conjunction with my Baseline list will give you a Vanilla+ game with no tweaks to lore/npcs/locations with a complete overhaul to combat like nothing you've ever experienced.
Mods By
No mod authors found