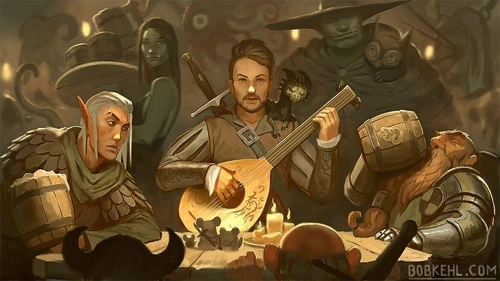 Audio collection replacing most of Skyrim music and sound effects, alongside some voices and shouts. Such that the music is based upon Yggdrasil, Celtic Music, Nordenhamr, Around the fire, Songs to play Skyrim to, and Northern Chapter, removing vanilla combat music, buuut vanilla exploration music is there!
Revisions

2

Last updated

2 days ago

Created

Aug 28, 2022

Downloads

119
🤯Troubleshooting/Support
Support for all my collections via Discord
🇵🇹-🇧🇷 Suporte para todas as minhas coleções via Discord
🇪🇸 Soporte para todas mi colecciones vía Discord
---
Description
Complete audio redone, has Audio Overhaul - AOS, Immersive Sounds Compendium - ISC, and many music mods of my choosing. And no more vanilla combat music! Enjoy.
Completely version independent, SKSE is not required.
---
Compatibilty / Patches
Both AOS and ISC have many patches distributed all over Nexus, but I strongly suggest using their merged Synthesis Patcher!
The optional Tasteful - Food Sound Remake has some patches on its page, and I've noticed it is not patched with CC Survival Mode, which I don't care that much, because I don't use it.
A Bow's Whisper has an Archery Gameplay Overhaul (AGO) version in its files, overwrite with the one in this collection if you use AGO.
Any mod that adds/edits vanilla music tracks entries will be incompatible.
Don't like some music or audio/sound fx that has been replaced? Talk to me on discord and I'll guide you how to remove it.
---
My collections:
Essentials:
Vanilla Overhaul:
Gameplay, Immersion, and Animations:
Graphics, Models, and/or Visuals:
UI, Interface, Audio, and Quality of Life:
Additions
Tiny Packs Series