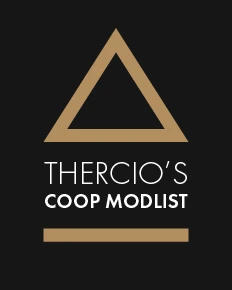 A small modlist for smooth experience with the Skyrim Together coop mod.

terciogustavo
Last updated:
|
Published:
Description
A modlist created for a smooth coop experience.
---
Main features
• New perks, standing stones, enchantments and religions
• Sprinting and jumping at the same time
• Increased loot from plants and animals
• Quick-loot window in the style of Fallout 4
• Alternate Start, to skip Helgen and get you ready to play coop faster
• NPCs only talk to you when you look at them
• Racemenu, for better customization
• New Game + allows you to move gold and skills to a new character
• Menu control improvements
---
Before you start
Make sure you have the latest version of SKSE on your game's folder.
Some of the mods on this list require it.
🟡 ATTENTION: To actually play the mod, follow the instructions on the video below:
https://www.youtube.com/watch?v=7ogIhWUxPyE&t=362s
Requirements:
Includes mods from
28 authors
No mod authors found