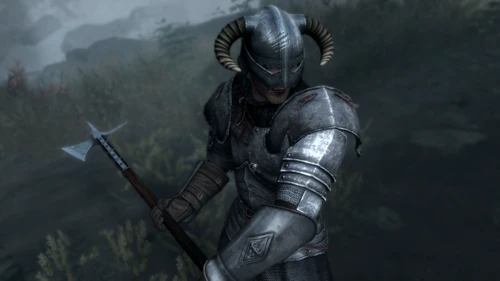 Ornatus Plenus - WACJ Replacers
This is a collection that aims to replace models of vanilla Weapons, Armor, Clothing, and Jewelry. So, this is kinda a graphic-visual mod, and these are mods that I like to play with, but I understand some people won't like it. Please read the description for more clarification.
Revisions

3

Last updated

1 day ago

Created

Sep 03, 2022

Downloads

23
🤯Troubleshooting/Support
Support for all my collections via Discord
🇵🇹-🇧🇷 Suporte para todas as minhas coleções via Discord
🇪🇸 Soporte para todas mi colecciones vía Discord
---
Description
This collection is in beta state, please be willing to help me reporting bugs on discord, thank you.
Almost completely replaces all models for Weapons, Armor, Clothing, and Jewelry. Covering noble clothes, guards armor replacer, replacer for every vanilla standard armor and weapon using Simply realistic armor and weapons, and most jewelry based mainly upon Immersive Jewelry and Ave's jewelry replacer.
WACCF and ACE are included.
For Ave's mods, this is what I suggest:
It should be automatically done in the case of conflict resolution.
Go in Vortex, filter by author: avebrave
Merge/Combine every mod of hers into a single mod, you can choose which one will take place, doesn't matter, when it is done, remove every plugin except Ave's Jewelry Replacer and its patches! You will save a ton of space.
Simply realistic armor conflicts with guards armor replacer, so the solution here is definitely deleting guards meshes and textures from simply realistic armor, which should be done automatically. Also turning into BSA might help too and save space. Vortex could do it automatically, but I'm not sure, I am expecting feedback.
Notes on optionals:
In the optionals there are CBBE, ISC, Reliquary of Myth. And you definitely need to build CBBE output on bodyslide, that also is in the optional mods.
You definitely will need SKSE and Faster HDT-SMP (present) too, or you will experience bugs!!! Just do it, they are in my essentials collections you can find below.
---
Compatibilty / Patches / Issues
In the optional there are CBBE, ISC, Reliquary of Myth, so that you know when building your Load Order, if choosing those mods.
The collection comes with FOMOD Patches so you can patch accordingly.
The Imperial Legion replacer is Heavy Legion.
Known Issues:
Dwarven Helmet doesn't show.
---
My collections:
Essentials:
Vanilla Overhaul:
Gameplay, Immersion, and Animations:
Graphics, Models, and/or Visuals:
UI, Interface, Audio, and Quality of Life:
Additions
Tiny Packs Series