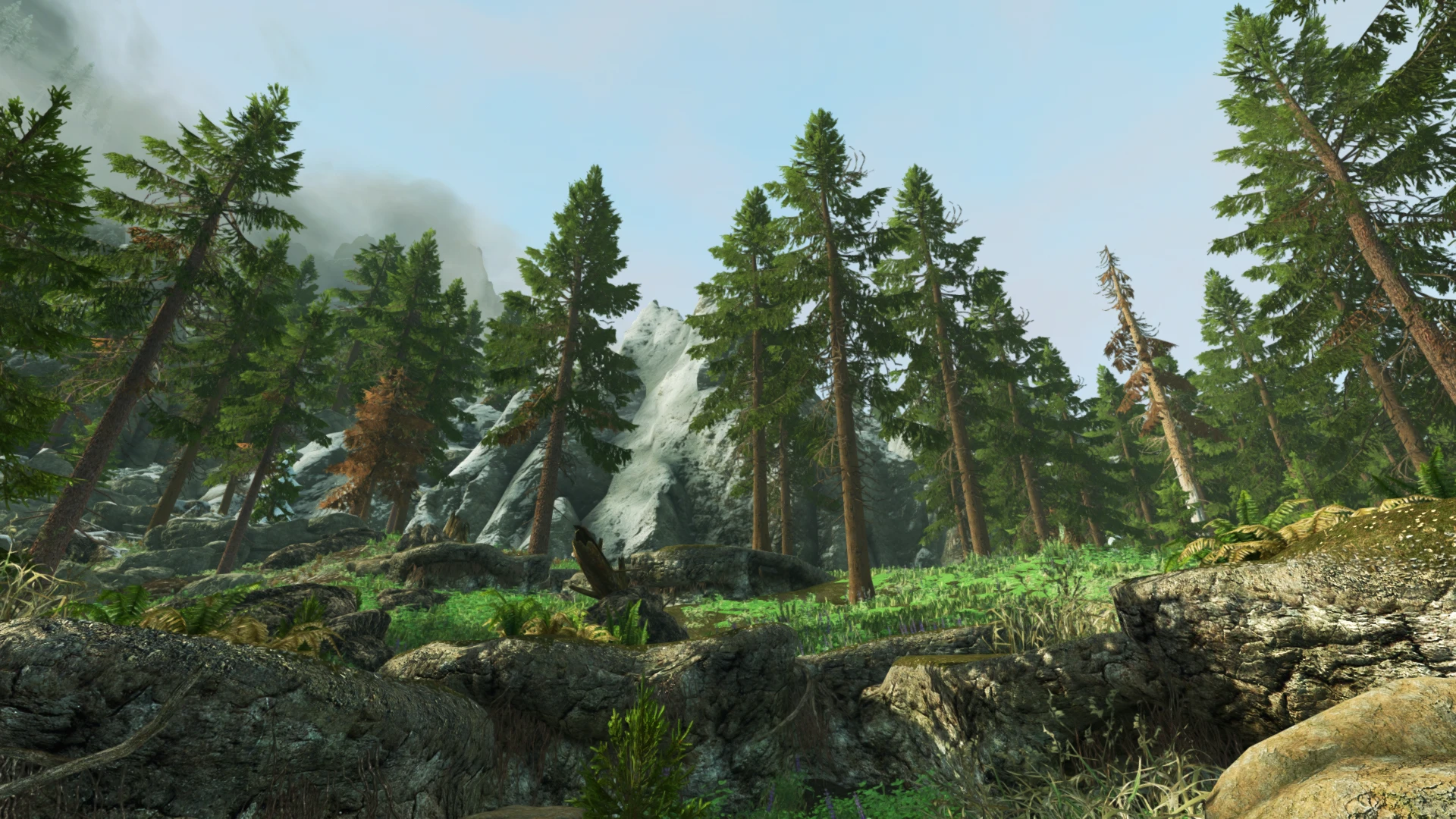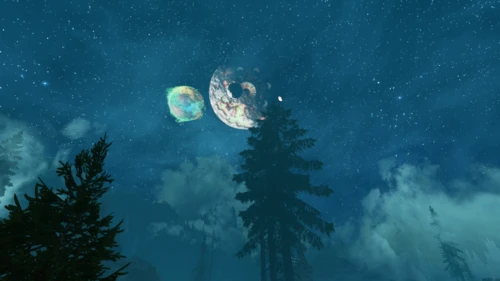 Basic Nature Graphics Overhaul
My personal collection of environmental models/graphics, such as trees, flowers, plants, mountains, water, landscapes, snow, sky, aurora, and moons. Does not cover grass for diverse reasons, it is supposed to be an add-on for my Seasonal Skyrim collection
Ja1zinZamp
Last updated:
|
Published:
🤯Troubleshooting/Support
Support for all my collections via Discord
🇵🇹-🇧🇷 Suporte para todas as minhas coleções via Discord
🇪🇸 Soporte para todas mi colecciones vía Discord
---
Description
It's pretty much what is in the summary up there, some mods come in FOMOD so they can be patched with your Load Order.
Take a look at the optional mods and select which ones you prefer, I moved the most incompatible ones to this section.
It is totally and completely version-independent, for both SE 1.5.97 (downgraded version) and AE 1.6.353.
The screenshots were taken with my ENB Shine Pack using Culminated ENB for Azurite Weathers.
---
Requirements
You can skip this part if using my SKSE Essentials collection.
---
Recommendations
I recommend using a lighting mod such as ELFX Shadows or Lux, and there is also ELE if you using ENB or even ELFX Enhancer. If you are really into ENB features, check my ENB Shine Pack (For 1.6.353 Game Version).
---
My collections | Build Your Modlist:
Essentials:
Vanilla Overhaul:
Gameplay and Animations:
Immersion packs
Graphics, Models, and/or Visuals:
UI, Interface, Audio, and Quality of Life:
Additions
Tiny Packs Series
❕ Every collection of mine is tested on a brand new Steam installation (downgraded to 1.5.97 or 1.6.353) before upload, so, they all absolutely work and I make sure of it. All of my collections are semi-compatible with each other (except the SE and AE counterparts, of course), you can use as many as you want to build your modlist and then manually tweak them, make your bashed patch, or whatever. If you have any questions or uncertainties, feel free to contact me on discord or here on Nexus.
Mods By
No mod authors found