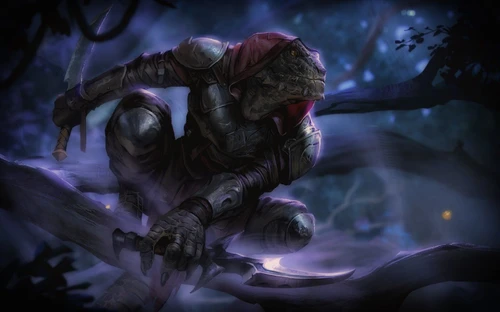 Vokun - Stealth & Crime Overhaul
Vokun is a themed collection that aims to bring the most immersive Stealth Overhaul possible by mods, by improving the AI of NPCs concerning stealth and detection, adding immersive options and animations, and expanding the thief/assassin build. It also ed
Ja1zinZamp
Last updated:
|
Published:
🤯Troubleshooting/Support
Support for all my collections via Discord
🇵🇹-🇧🇷 Suporte para todas as minhas coleções via Discord
🇪🇸 Soporte para todas mi colecciones vía Discord
---
Description
SE (1.5.97 version) here: (SE) Vokun - Stealth & Crime Overhaul
Largest overhaul for stealth players. More options do assassinate, logical stealing, QOL mods such as detection meter (assassin's creed-like), backstab, realistic AI detection, sensible bribes, sensible auto-lockpicking, and much more.
This does not edit anything related to the Thieves Guild (TG) nor the Dark Brotherhood (DB), the overhauls for the TG and DG will be another collection and will be linked when ready.
---
Requirements
1.6.353 Downgraded version of Skyrim SE.
Please, use it on a new save.
---
Recommendations and patches
Lock Overhaul has an Ordinator version if you use it.
I'd recommend any of my collections, especially Just QOLity Mods is a very complimentary one.
---
Instructions
1. First, make sure SKSE64 and Engine Fixes part 2 are designed as engine injectors:
2. Nemesis is required to run, FNIS IS NOT SUPPORTED!!!
After everything is downloaded you'll need to Run Nemesis Unlimited Behavior Engine from inside the Skyrim SE Data folder Namely: YourGamePath\Data\Nemesis_Engine\Nemesis Unlimited Behavior Engine.exe or from the Vortex Dashboard (edit the tool folder yourself, if it does not work):
And select at least
Then update the engine, wait, and then launch the engine and wait. Just like the figure:
---
My collections | Build Your Modlist:
Essentials:
Vanilla Overhaul:
Gameplay and Animations:
Immersion packs
Graphics, Models, and/or Visuals:
UI, Interface, Audio, and Quality of Life:
Additions
Tiny Packs Series
❗ Every collection of mine is tested on a brand new Steam installation (downgraded to 1.5.97 or 1.6.353) before upload, so, they all absolutely work and I make sure of it. All of my collections are semi-compatible with each other (except the SE and AE counterparts, of course), you can use as many as you want to build your modlist and then manually tweak them, make your bashed patch, or whatever. If you have any questions or uncertainties, feel free to contact me on discord or here on Nexus.
❗ (~Version Independent) means you'll need one of my four SKSE-dependent essentials collections (for downgraded to 1.5.97 or 1.6.353).
Mods By
No mod authors found