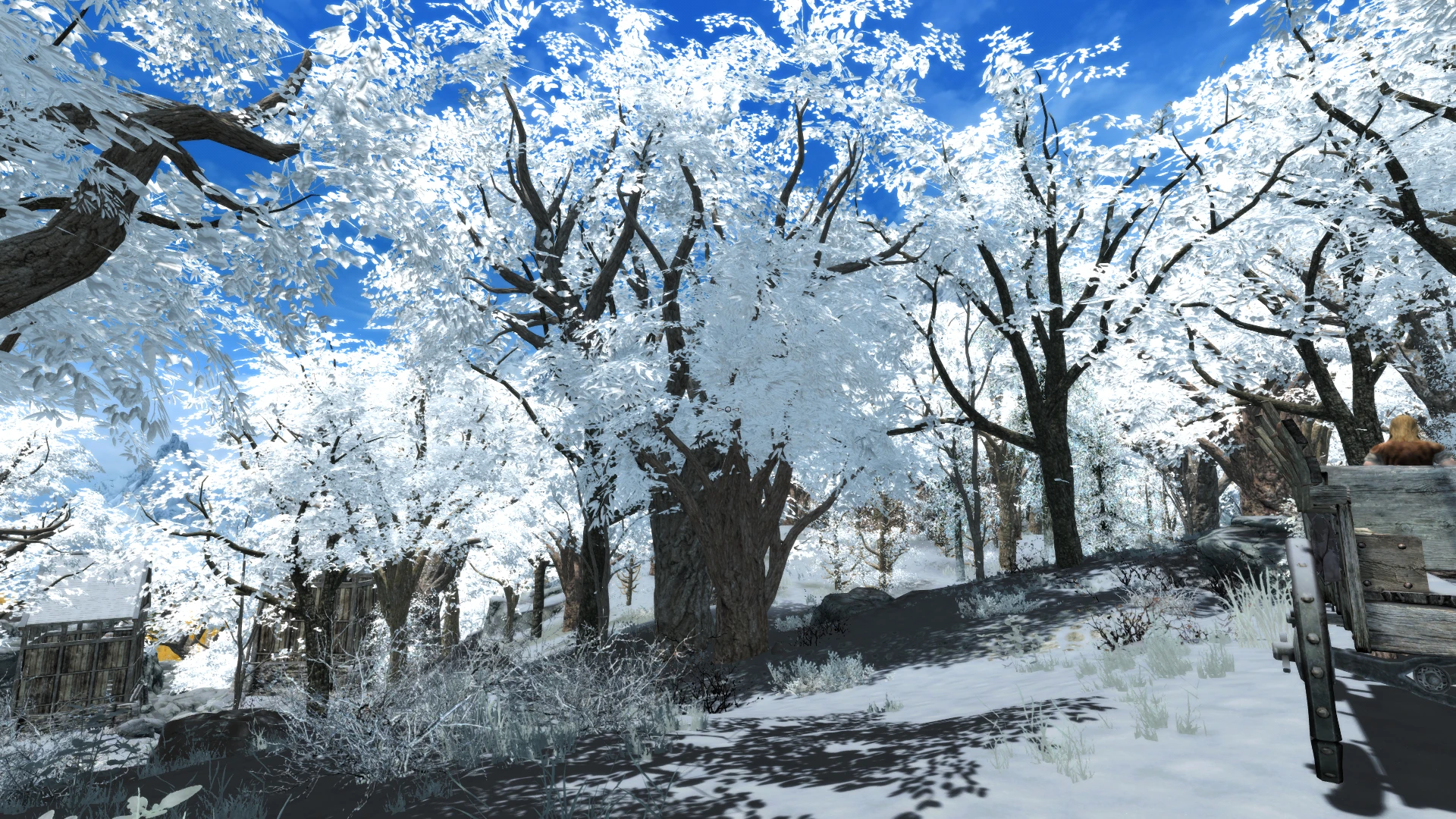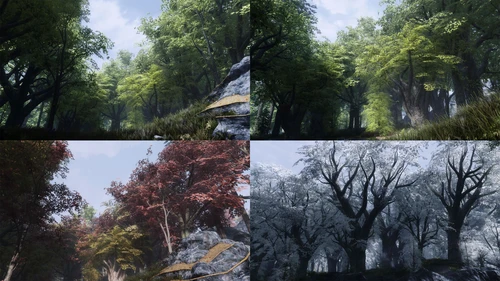 Large collection built around the groundbreaking Seasons of Skyrim by powerofthree. Bring the immersion of the nature around you to the next level, not just a seasonal modification of the environment, but a complete overhaul of Skyrim's biome and flora.
Ja1zinZamp
Last updated:
|
Published:
🤯Troubleshooting/Support
Support for all my collections via Discord
🇵🇹-🇧🇷 Suporte para todas as minhas coleções via Discord
🇪🇸 Soporte para todas mi colecciones vía Discord
---
Description
This collection gathers the best mods to use with the amazing Seasons of Skyrim. The 4 seasons are covered in-game with significant visual changes. Since waiting 3 in-game months is too much, the collection has Faster Seasons, which make seasons last 1 month only, so you can notice the differences on a regular playthrough.
Visuals for trees, grass, and plants are covered, so it is incompatible with other grass/tree overhauls.
---
Requirements
You can skip this part if using my SKSE Essentials collection.
to use the full potential of the mods and configure what you want from inside the MCM.
Please, use it on a new save.
Generating Seasonal LODs:
You must use both xLodGen and DynDOLOD to get seasonal LODs. For a complete guide on how to, please refer to this post and the Seasons of Skyrim modpage.
---
Recommendations
This collection was build upon some Nature Graphics overhaul. If you want to really change the graphics of the environment around you, I recommend Some Environmental Retextures (~Version Independent).
---
My collections | Build Your Modlist:
Essentials:
Vanilla Overhaul:
Gameplay and Animations:
Immersion packs
Graphics, Models, and/or Visuals:
UI, Interface, Audio, and Quality of Life:
Additions
Tiny Packs Series
❗ Every collection of mine is tested on a brand new Steam installation (downgraded to 1.5.97 or 1.6.353) before upload, so, they all absolutely work and I make sure of it. All of my collections are semi-compatible with each other (except the SE and AE counterparts, of course), you can use as many as you want to build your modlist and then manually tweak them, make your bashed patch, or whatever. If you have any questions or uncertainties, feel free to contact me on discord or here on Nexus.
❗ (~Version Independent) means you'll need one of my four SKSE-dependent essentials collections (for downgraded to 1.5.97 or 1.6.353).
Mods By
No mod authors found