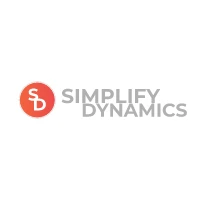 Skyrim Together: Enhanced Modpack
First insall SKSE, then Install STR. Then Create the "Tool" in vortecx pointing to SKT. Then install this mod collection. This is a collection of compatible mods that enhance Skyrim rather than change it.

psyclone7
Last updated:
|
Published:
Description
This mod is designed to Enhance Skyrim Vanilla for a good first-time SKT experience.
---
Main features
Mostly Graphical and UI changes with some spell enhancements thrown in.
---
Before you start
Vital information regarding this collection.
Requirements
Install SKSE (skyrim Script Extension)
Go to the Main SKSE website at https://skse.silverlock.org/
MAKE SURE YOU DOWNLOAD "CURRENT ANNIVERSARY BUILD" .. I know this seems weird considering there is a 'special edition' one.. and you HAVE special edition. But use Anniversary
Download the 7z File.
Extract and run
-Install Skyrim Together Mod
Open Vortex.
Go to the Skyrim Together nexusmods page at https://www.nexusmods.com/skyrimspecialedition/mods/69993
Go to the Files tab of the Skyrim Together NexusMods page
Select the Mod Manager Download button under the "Skyrim Together Reborn" listing.
In Vortex, select Install.
When prompted, select Enable.
Create a Skyrim Special Edition Launch "Tool" in Vortex
Go to Main Dashboard
Click "New Tool"
Name the tool "SkyrimTogether"
Click the browse folder icon under "Target" and Navigate to your Skyrim Together exe. On Steam it's ..\steamapps\common\Skyrim Special Edition\Data\SkyrimTogetherReborn
You should see both the "Start In" and the "Icon" areas populate.
Hit "Save This is how you will launch Skyrim Together.
-THEN install the mod collection.
Best practices
---
Recommended specs
Hardware setup suitable for this collection.
---
Compatible collections
Other collections that can be installed alongside this collection.
Includes mods from
27 authors
No mod authors found