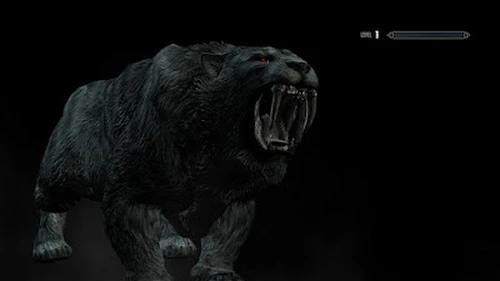 Deadly Skyrim - Survival Horror
turning Skyrim into a survival horror
Revisions

1

Last updated

2 months ago

Created

Aug 10, 2022

Downloads

2
Welcome to Deadly Skyrim: A new way to die!
If you have found yourself here then perhaps you, like me, are looking for a new way to play Skyrim. In a game that is so large and has such a wealth of content made by the modding community anything is possible.
Inspired by such list as 14 mods that help make Skyrim a Zombie Apocolypse and the SkyZ video series by IamPattyJack I wanted to turn my game into a survival horror.
As I started adding in the common mods I found that I just wasn't getting the feeling that I was truly breaking away from Skyrim and I needed more. I started to not only look into survival mods but difficulty mods, mods that changed the combat system, mods that made enemies harder. Magic? I found the survival aspects of the mods such as Frostfall were much easier to maintain if magic was involved so that had to go too. I took Skyrim and stripped it of anything that I found made the game to easy.
Then I found the Alone mod and the updated version by Moxica; suddenly my Skyrim experience changed dramatically. My play through started to feel like a true survival experience. However I could not stop there.
I had started down this path with the intention of turning Skyrim into a zombie survival horror game. Now I had my core game I needed to add in that factor. I found a handful of mods that did what I wanted but I went with 28 days and a bit alongside Draugnarok and The Walking Draugr.
All in all I am happy with the out come and hopefully you will be too. Don't get me wrong; the game is hard and its not going to be to everyone's tastes.
This is the new, tried and tested Skyrim SE/AE version of this mod list.
You can visit my blog for more details: https://deadlyskyrim.blogspot.com/
---
Main features
Skyrim is now empty of the major cities and many npcs. Turn Skyrim into a survival game. Can you keep the people of Riverwood alive long enough? Will you turn them into followers and find a safer place to camp out in the mountains? Will you shun the remaining hamlets and seek to hunt and survive alone?
Survival horror
Death is likly
Hardcore diffculty
No cities
uses Skyrim's SE/AE Surivival mode
Zombie like Apocolypse through various mods! [configured with MCM]
---
Before you start
You will need to select yes for "Survival mode"

You will need to activate Draugnarok SE via the in game MCM menu.

You will need to activate the mod 28 bit Zombie surivial vai the in game MCM menu.

You will need to generate LOD via Dyndolod.

When selecting where to spawn in game I reconmend Helgan.
-Please note to use the Extensive Follower Framework recruit follower spell, you will need to add the Spell Tome via console commands as Whiterun no longer exists. Add the spell with the console by typing "help eff recruit" to gain access to the spell tome or the spell directly.
Please check out my blog for a manual installation guide including links to Dyndolod guides, if you are having issues with the collection:
https://deadlyskyrim.blogspot.com/p/installation-guide-sse.html