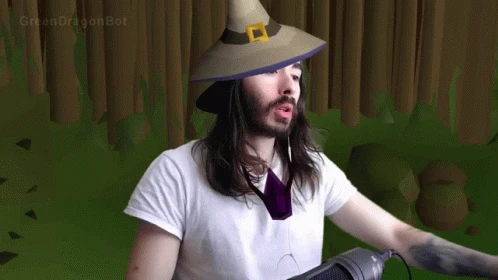 My personal overhaul for every system, texture, character, and location in Skyrim VR
Revisions

1

Last updated

4 weeks ago

Created

Sep 06, 2022

Downloads

14
Seriously, don't try to run this without at least 64 gb of ram, a 2080TI, and a good SSD.
This is my personal overhaul as well as my own merged and edited patches for Skyrim VR. I uploaded it here purely so I could transfer to my new PC easier. It requires a minimum amount of modding sense (IE knowing to replace JKs Skyrim.esp with the one from the drive that is linked).
Before you can even think about using this, download SKYUI, SKSEVR, AND FNIS.
Jks Skyrim.esp and LOS II - JKs Skyrim patch have been edited by me to remove solitude to make room for the Solitude Enhanced/Docks overhaul, make sure to download them from the drive and replace them in your data folder.
Endorse every mod that you download or die.
You may find that this collection has been deleted and reuploaded from time to time. Why? Because sometimes it undergoes such extreme overhauls that a revision update is pointless. Just go with it.
--BUGS--
You will CTD if you try to use the sheath button when using an enchanted weapon. If it bothers you, uninstall vibrant weapons lite. This does not affect weapons enchanted using the conduit feature. You can still use the item menu, spell wheel, and vrik holsters to change weapons, this only affects using the button to the sheath enchanted weapons, it didn't bother me as there are several ways to avoid it.
You WILL encounter strange geometry around Solitude. Several of these mods are in active development and may not have explicit patches yet, areas like Solitude are the worst rn for strange geometry in the dock areas, ships that don't appear until you reload the area from a save, floating trees from the dark forest mod, etc. I will update these when/if patches become available and as the mods update.
I have now played through the entire main story, DLC, and all side faction questlines with this modlist with 0 crashes for the entirety, if you are crashing you installed something wrong. If you want to know what's wrong, uninstall VR FPS STABILISE (this throws false crash info into the file) and look at the crash log in your documents > my games > skyrimvr > skse folder. Like I said, this is not plug-and-play and should be considered an extremely advanced mod setup.