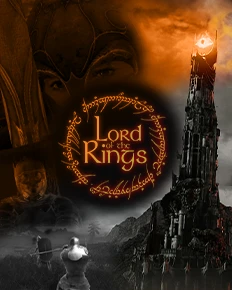 This uses HeavyBurns' modlist and graphical overhaul as a base while adding in content to my own tune.
Revisions

2

Last updated

1 month ago

Created

Sep 01, 2022

Downloads

5
Description
This collection is as close as I could find to having a Lord of the Rings themed playthrough with a combination of handselected mods to turn this into a survival pack as much as a Lord of the Rings pack.
---
Main features
This mod pack contains a graphical overhaul as well as a thematic overhaul
Lord of the Rings themed mods added.
Survival aspects added into game through Sunhelm.
Included adult mods to further realism.
Complete graphical overhaul, pushing Skyrim into looking like Eregion + The Shire regions in Middle Earth.
---
Before you start
Due to the graphics packs, you may need a stronger than standard PC to run this pack.
Requirements
Rudy ENB
If you want AllGUD to work properly, follow this tutorial: https://www.youtube.com/watch?v=1nG0kxx15TA
Run Nemesis to ensure animation mods are working.
Best practices
Tweak ENB to your liking, will help save your frames.
---
To Do:
City overhauls.
Potential Civil War overhaul to emulate the War of the Ring.
Animation overhaul.
---
Issues?
Either PM me on Nexus or join my Discord here: https://discord.gg/BqWS4scFAn