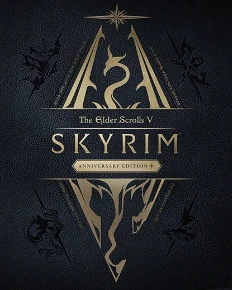 Anniversary Edition+
Smooth out the rough edges of Skyrim with bug fixes, UI improvements and better NPC AI.
Revisions

1

Last updated

6 days ago

Created

Dec 14, 2021

Downloads

2.4k
This collection will smooth out the rough edges of Skyrim with bug fixes, UI improvements and better NPC AI. I wanted to keep the vanilla experience intact while fixing the things that really bothered me. Achievements will still work thanks to the SSE Engine Fixes.
Anniversary Edition is not required. You can choose which Creation Club mods you use when installing the "Unofficial Skyrim Creation Club Content Patches". Saints & Seducers, Rare Curios, Survival Mode and Fishing are now included in the base Skyrim Special Edition so at least you need to check those.
This would probably work well as a base if you want to add some mods of your own. If you plan to do that then you should check out the Unofficial Skyrim Modder's Patch.  
Want to launch Skyrim with SKSE from Steam?
Copy and paste this
pushd "%~dp0"
echo Renaming SkyrimSELauncher.exe
rename SkyrimSELauncher.exe SkyrimSELauncher.exe.bak
echo.
echo Making symlink
mklink SkyrimSELauncher.exe skse64_loader.exe
pause 

in to a text editor and save as a .bat file (not .txt), place it inside the Skyrim game folder and run. It might be necessary to run the .bat file as admin.
Want to keep Skyrim from updating on Steam?
Open the steamapps folder (usually C:\Program Files (x86)\Steam\steamapps), right click on appmanifest_489830.acf, then open Properties and check the box that says Read-only.
Remove the Read-only check if you want to update Skyrim again.
Success rate
The percentage of users saying this revision is working as expected.