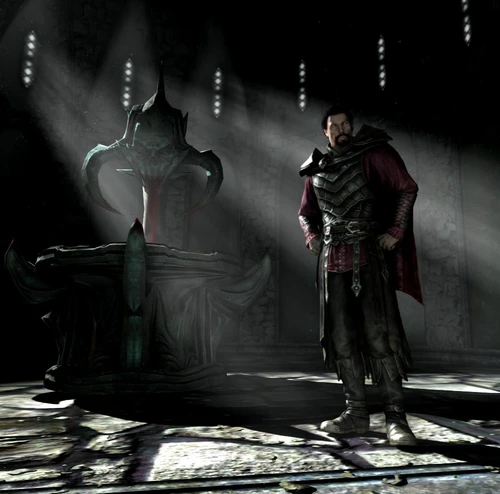 My collection of mostly visual tweaks to make the game look and play a little more modern. Lightweight and includes SSE display tweaks to make the game smoother. Prerequisites included except SKSE (use SKSE AE, even if you're playing on SE)
Revisions

1

Last updated

1 month ago

Created

Aug 25, 2022

Downloads

5
My collection of mostly visual tweaks to make the game look and play a little more modern. Lightweight and includes SSE display tweaks to make the game smoother. Prerequisites included except SKSE (use SKSE AE, even if you're playing on SE)
---
Features of note:
-UI overhauled through SKYUI
-Character stats & information (Press 'U' to see character card)
-Collection of visual mods to enhance and adapt the vanila visuals to be more modern. (Most monsters/animals, Blood textures, Face textures, Lighting overhaul, Grass overhaul, slimmer shaped weapons, multiple armor sets including guards, Etc)
-Ambiance and Reverb Overhaul
-Imersive UI toggle (use MCM to set keybind, I use B)
-SSE Display Tweaks (prehaps my fav mod, lets you play at higher framerates without breaking physics, disables mouse accel and makes the game overall alot smoother)
-Enhanced 3RD person camera (elden ring in style, allows the camera to move to the left or right depending on your movement)
-Enhanced map
-Bundled with SKYRIM TOGETHER, I play on multple public servers and so far these mods have not caused any issues, even playing with players that do not have the same mods installed.
-Lore friendly, preserves the original feel and asthetic of the game, does not add any items/locations/monsters.
-Prerequisites included except SKSE (use SKSE AE, even if you're playing on SE)
---
BIG THANKYOU TO ALL THE AMAZING PEOPLE THAT MADE THESE GREAT MODS, YOU MAKE THE GAME FAR MORE ENJOYABLE FOR ALL OF US <3