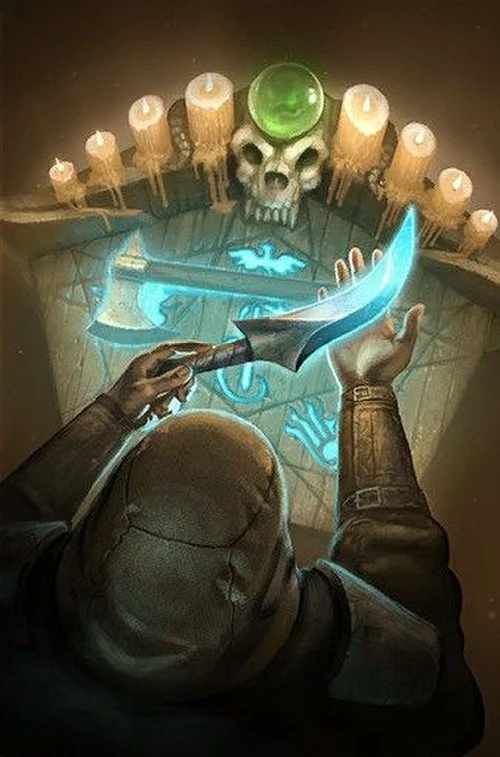 Ultimate Crafting Collection - AE/SE
Who needs quests when you have crafting!!

Moylanator
Last updated:
|
Published:
Skyrim Version (IMPORTANT)
There are "Optional Downloads" that AE users will need to download, these files are not optional for AE users. If you use SE I think everything should already work for you, without those optional AE patches.
AE Patches
All "Creation Club" patches
Complete Alchemy and Cooking Overhaul (CACO) - Anniversary Edition
FileAccess Interface for Skyrim SE Scripts (FISSES) - Anniversary Edition (Beta)
Passive Weapon Enchantment Recharging - Anniversary Edition Plugin
---
---
DESCRIPTION
This mod is made for a Dragonborn who has better things to do than save the world! Hero's like us prefer to make things and enchant those things!
FEATURES
Complete Crafting Overhaul (CCO)
Complete Alchemy and Cooking Overhaul (CACO)
Skyrim Immersive Creatures (SIC)
Craftable Gems and Soul Gems
Faster mining and wood chopping
A lot of different armor and weapon mods, feel free to turn these off if you don't like them.
COMAPTABILITY
SIC and CACO are the only mods that are likely to cause you compatibility trouble. There are a ton of patches for these mods and I have included some of them. You would be wise to look for more on your own, or check LOOT's warnings after you load them all in. (If there are some that I don't have feel free to suggest those additions to this collection)
OPTIONAL DOWNLOADS
There are some patches for SIC and CACO in there that people will need to pay attention to.

There are certain mods that have a CBBE patch as well these are also optional.

AE Compatibility Patches
Mods By
No mod authors found