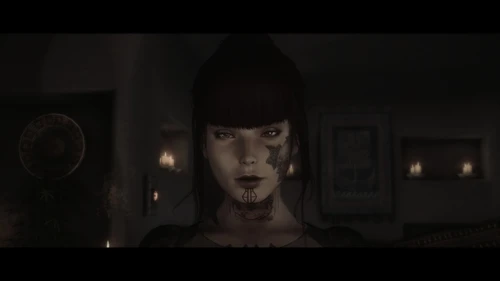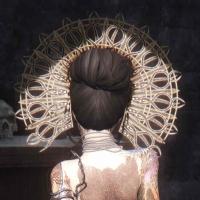 Graphical and ambient modding. NPC, landscape overhaul, cities overhaul, quests and more. Modlist for a fresh install, contain patches fixes and unoffical SE patches.
Revisions

9

Last updated

1 month ago

Created

Aug 15, 2022

Downloads

26
Description
This collection is there to showup what i've installed to play everyday and making sometimes youtube videos. Dark fantasy theme. Can be download for a first gameplay installation because it contain fixes, unofficial patches for SE 1.6.353, animations, light overhaul, light patches, enb and more.
---
Main features
Graphical modding, i love skyrim as it is actually with this modlist.
---
Before you start
You can use Dyndolod 3 if you want it, you don't have to, but i recommand it. Good luck for all cycles in vortex :p It took me almost a month to mod it, to find all mods i knew from the past on oldrim and getting all new mods i didn't knew for SE, im quite knew on this version. I'play back in 2011 and began to mod it in 2012 (getting 50Mo save bloated, people who was there know what im talking about lol.) So for the requirements, this is an armada to be fine. There is no conflict in this mod but one is not really good, you don't have to install it, this is the breezehome Ravens home, it's bugged. You'll see there is few bodyslide in the list, you can install all of them, it's just for the choice and doesn't take so much place, sometimes i change it so... Ill add more medias soon to show cities and differents landscapes ingame.
Requirements Fnis, Resave (for your safety if you decide to install more mods scripted and get rid of them when you uninstall them), Bodyslide, All DynDolod software and ressources, Wyrebash, Loot, SSEEdit, etc...
Best practices Idk what it mean lol
---
Recommended specs
Im actually on a laptop Dell Ryzen 7 - 16Go with a Radeon RX 5600M 6Go
Ryzen 7 series 4800H
16Go + 6Go for the GPU
2.9Ghz
---
Compatible collections
It's a mix of 3 collections uncompleted + 200 mods i added by myself, my girl taste, not a game for males but you can change things like deletting CBBE idk.