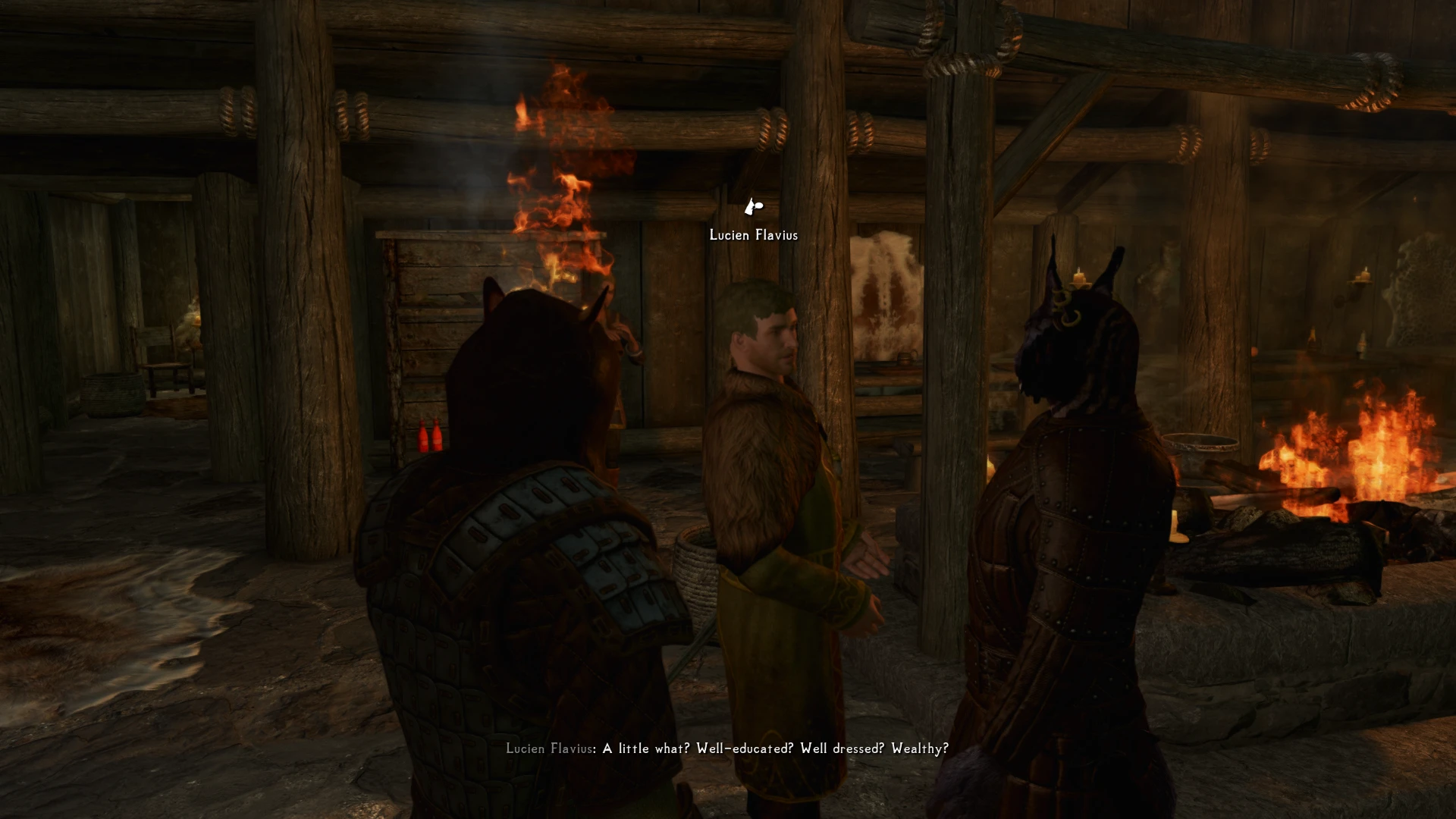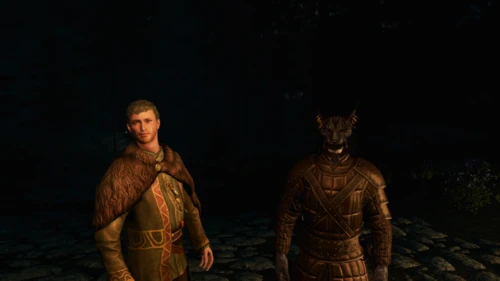 Simple collection that adds 10 new followers, and add-ons to such followers that bring unique items and high poly appearances. Currently covering INIGO, Lucien, Auri (Song of the Green), Lucifer, Shirley, Hoth, and the 4 khajiits from Khajiit Will Follow.
Ja1zinZamp
Last updated:
|
Published:
🤯Troubleshooting/Support
Support for all my collections via Discord
🇵🇹-🇧🇷 Suporte para todas as minhas coleções via Discord
🇪🇸 Soporte para todas mi colecciones vía Discord
---
Description
Adds 10 new followers, my favorites, from Nexus. Does not edit vanilla NPCs whatsoever.
INIGO
Lucien
Hoth
Auri
Shirley
Bikhai
Nanak
S'ariq
Ma'kara
Lucifer (Optional)
In the optional mods section, there are files for Lucien and Lucifer, that you need the Creation Club Content downloaded, if you don't have it, don't download those files (add-ons)!
---
Requirements
Anniversary Edition version 1.6.353
or Downgraded Special Edition 1.5.97 with the Anniversary Update.
---
Where to find them
Under construction
INIGO: Riften Jail
Lucien: Dead Man's Drink - Falkreath
Hoth: Morthal's inn
---
Known Bugs / Incompatibilities
Under construction
None so far...
---
There is compatibility patches in other mods' fomods, so it depends. I'll put some links when I have time:
---
My collections | Build Your Modlist:
Essentials:
Vanilla Overhaul:
Gameplay and Animations:
Immersion packs
Graphics, Models, and/or Visuals:
UI, Interface, Audio, and Quality of Life:
Additions
Tiny Packs Series
❕ Every collection of mine is tested on a brand new Steam installation (downgraded to 1.5.97 or 1.6.353) before upload, so, they all absolutely work and I make sure of it. All of my collections are semi-compatible with each other (except the SE and AE counterparts, of course), you can use as many as you want to build your modlist and then manually tweak them, make your bashed patch, or whatever. If you have any questions or uncertainties, feel free to contact me on discord or here on Nexus.