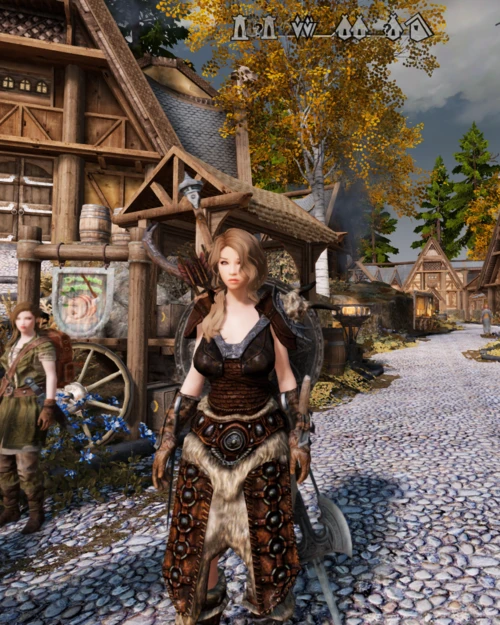 (Made using the latest version of skyrim but without the ae creation club content, just the 4 free ones) This modlist changes combat, animations, textures, seasons, and many locations both exteriors and interiors. Features Cities of the north, a bunch of jks stuff, the great villages and great towns. Just added legacy of the dragonborn, caco, lux and all its various patches.᠎ ᠎ ᠎ ᠎ ᠎ ᠎ ᠎ ᠎ ᠎ ᠎ ᠎ ᠎ ᠎ ᠎ ᠎ ᠎᠎ ᠎ ᠎ ᠎ ᠎ ᠎ ᠎ ᠎ ᠎ ᠎ ᠎ ᠎ ᠎ ᠎ ᠎ ᠎ ᠎ ᠎ ᠎ ᠎ ᠎ ᠎ ᠎ ᠎ ᠎ ᠎ ᠎ ᠎ ᠎ ᠎ ᠎ ᠎ ᠎ ᠎ ᠎ ᠎ ᠎ ᠎ ᠎ ᠎ ᠎ ᠎ ᠎ ᠎ ᠎ ᠎ ᠎ ᠎ ᠎ ᠎ ᠎ ᠎ ᠎ ᠎ ᠎ ᠎ ᠎ ᠎ ᠎ ᠎ ᠎᠎ ᠎᠎ ᠎᠎ ᠎᠎ ᠎᠎ ᠎᠎ ᠎᠎ ᠎᠎ ᠎᠎ ᠎᠎ ᠎᠎ ᠎᠎ ᠎᠎ ᠎᠎ ᠎ ᠎ ᠎ ᠎ ᠎ ᠎ ᠎ ᠎ ᠎ ᠎ ᠎ ᠎ ᠎᠎ ᠎ ᠎ ᠎ ᠎ ᠎ ᠎ ᠎ ᠎ ᠎ ᠎ ᠎ ᠎ ᠎ ᠎ ᠎᠎ ᠎᠎Please let me know of any issues you may be having or recommendations of mods to add or ones to even replace what is already there. ᠎ ᠎ ᠎ ᠎ ᠎ ᠎ ᠎ ᠎ ᠎ ᠎ ᠎ ᠎ ᠎ ᠎ ᠎ ᠎ ᠎ ᠎ ᠎ ᠎ ᠎ ᠎ ᠎ ᠎ ᠎ ᠎ ᠎ ᠎ ᠎ ᠎ ᠎ ᠎ ᠎ ᠎ ᠎ ᠎ ᠎ ᠎ ᠎ ᠎ ᠎ ᠎ ᠎ ᠎ ᠎ ᠎ ᠎ ᠎ ᠎ ᠎ ᠎ ᠎ ᠎ ᠎ ᠎ ᠎ ᠎ ᠎ ᠎ ᠎ ᠎ ᠎ ᠎ ᠎ ᠎ ᠎ ᠎ ᠎ ᠎ ᠎ ᠎ ᠎ ᠎ ᠎ ᠎ ᠎ ᠎ ᠎ ᠎ ᠎ ᠎ ᠎ ᠎ ᠎ ᠎ ᠎ ᠎ ᠎ ᠎ ᠎ ᠎ ᠎ ᠎ ᠎ ᠎ ᠎ ᠎ ᠎ ᠎ ᠎ ᠎ ᠎ ᠎ ᠎ ᠎ ᠎ ᠎ ᠎ ᠎ ᠎ ᠎ ᠎ ᠎ ᠎ ᠎ ᠎ ᠎ ᠎ ᠎ ᠎ ᠎ ᠎ ᠎ ᠎ ᠎ ᠎ ᠎ ᠎ ᠎ ᠎ ᠎ ᠎ ᠎ ᠎ ᠎ ᠎ ᠎ ᠎ ᠎ ᠎ ᠎ ᠎᠎ ᠎ ᠎ ᠎ ᠎ ᠎ ᠎ ᠎ ᠎ ᠎ ᠎ ᠎ ᠎ ᠎ ᠎ ᠎ ᠎ ᠎ READ DESCRIPTION OR THINGS PROBABLY WON'T WORK RIGHT. ALSO PLEASE TELL ME THE PROBLEM YOU ARE HAVING THAT MAKES YOU DOWNVOTE SO I MAY FIX OR HELP YOU WITH WHATEVER THE PROBELM IS, please.᠎ If you need any help with setup, or anything at all just ask and I will be able to help you. There will be some errors and some things won't auto enable, I blame that on the collections and having so many mods, some help is in the comments from a guy that asked for it. If you like this collection don't forget to give it an endorsement, it makes me happy seeing numbers go up. ᠎ ᠎ ᠎ ᠎ ᠎ ᠎ ᠎ ᠎ ᠎ ᠎ ᠎ ᠎ ᠎ ᠎ ᠎ ᠎ ᠎ ᠎ ᠎ ᠎ ᠎ ᠎ ᠎ ᠎ ᠎ ᠎ ᠎ ᠎ ᠎ ᠎ ᠎ ᠎ ᠎ ᠎ ᠎ ᠎ ᠎ ᠎ ᠎ ᠎ ᠎ ᠎ ᠎ ᠎ ᠎ ᠎ ᠎ ᠎ ᠎ ᠎ ᠎ ᠎ ᠎ ᠎ ᠎ ᠎ ᠎ ᠎ ᠎ ᠎ ᠎ ᠎ ᠎ ᠎ ᠎ ᠎ ᠎ ᠎ ᠎ ᠎ ᠎ ᠎ ᠎ ᠎ ᠎ ᠎ ᠎ ᠎ ᠎ ᠎ ᠎ ᠎ ᠎ ᠎ ᠎ ᠎ ᠎ ᠎ ᠎ ᠎ ᠎ ᠎ ᠎ ᠎ ᠎ ᠎ ᠎ ᠎ ᠎ ᠎ ᠎ ᠎ ᠎ ᠎ ᠎ ᠎ ᠎ ᠎ ᠎ ᠎ ᠎ ᠎ ᠎ ᠎ ᠎ ᠎ ᠎ ᠎ ᠎ ᠎ ᠎ ᠎ ᠎ ᠎ ᠎ ᠎ ᠎ ᠎ ᠎ ᠎ YOU WILL NEED TO USE THE DOWNGRADE PATCHER to downgrade the game from 1.6.6... to 1.6.353, or you can manually update the mods that need to be updated for the new skse version but a lot probably don't have updates yet and some may potentially never get them, downgrading is easier though. https://www.nexusmods.com/skyrimspecialedition/mods/57618
Revisions

41

Last updated

4 days ago

Created

Apr 22, 2022

Downloads

1,722
There may be some errors for like 3 mods, won't break anything just have to do that stuff yourself, not sure why it just doesn't install right with vortex and collections, also for some help with plugin stuff/conflicts that didn't get done automatically, you can look at page 4 in the comments
REQUIREMENTS: -You will need to install the 2nd part of sse engine fixes manually, https://www.nexusmods.com/skyrimspecialedition/mods/17230?tab=files
If you plan on getting the mage ward perk in restoration, get the invisible optional file from this mod https://www.nexusmods.com/skyrimspecialedition/mods/36687?tab=files
IMPORTANT, ESPECIALLY IF YOU DO THE COMPANIONS, no follower attack collision is on, to be able to attack vilkas for the companions quest you can toggle it off, default button combo is insert
-Download legacy of the dragonborn, it's manual only, less than 2GB, no install options just gotta download and drag it into vortex (vortex might auto do this actually since it's a mod on their site even though it has no automatic download option.
-You will want high poly head, you can get it from this reddit in a google drive link https://www.reddit.com/r/wildlander/comments/v5z89z/vector_plexus_down/ or this site here (will need an account) https://vectorplexis.com/files/file/283-high-poly-head/ Select the expressive stuff
-Remember to run nemesis for the mods installed. (Ago, tudm attack cancel, payload, ice skating fixed, jbo, skysa, true directional movement (all 3), the ultimate dodge mod, animated traversal, slow sprint, and distar unblockable)
-Might need the optional ini file from this mod https://www.nexusmods.com/skyrimspecialedition/mods/51073?tab=files
RECOMMENDATIONS: -If you want spear animations for the animated armoury mod, there's one here https://smooths.tistory.com/37 (only one I can find for sksya)
Solitude is pretty intensive, especially with lower vram, so you can try disabling the redbag's solitude stuff, and doing the same with plugins that have that in the name
-Seasonal landscapes adds super dense grass, by default I have the denisty changed from 30 to 45 to save fps in the seasonal landscapes custom mod, if you want to increase density, right click that mod open in files click the config and lower the density then deploy
-If you experience tposing for certain animations its due to dynamic animation replacer, lasts for 30 seconds upon start while it's caching animations after
-Disable player widgets in truehud settings to change the hud.
-I'm using PI-CHO ENB, the vivid weathers version https://www.nexusmods.com/skyrimspecialedition/mods/35082
-Immersive hud is also installed so you want to enable the toggle option for the compass in the menu or you won't be able to see compass markers without holding x
-Added the settings loader mods for tudm and immersive hud, so just set them how you want once, go to maintence and click save, should load the saved settings for any new characters.
-For caco, to get rid of the 4 ironwood trees near riverwood that stick out a good bit during winter, you can use xedit, the basics for those who understand xedit just load the complete alchemy and cooking plugin, go to trees, find iron wood and switch to the refrence tab on the right, highlight the 4 references and remove them, then save, if you want more details ask in the comments and I'll help. Probably just list the new esp with the changes as a hidden mod so it can autodownload, don't know why I didn't think to do that. I'ts just 4 trees though
(Idk if collections will disable these plugins for you, probably will but just in case) Disable the rdo crd +ussep patch, keep the base ussep one though, it installs them both normally. Disable the bijin plugins, except the aio ones, and the two tk children ones (THESE SHOULD ALSO BE THE ONLY ONES DISABLED BTW, seems like vortex just likes to leave a bunch disabled
When making your character to switch the head to a high poly one just search face, and change it until it shows high poly in the bottom right, some have vampire options, that's not the one you want, probably
Forgot to remove an immersive armours daedric addon mod, won't cause issues, but feel free to delete it, its like 45MB
If nemesis gives some behavior error for jumping, reinstall the jump behavior mod and then run nemesis
If you have any questions about adding certain mods, whether it be compatibility or new patches you might need just ask, I'll try to help. Let me know if there are any problems, no matter how small, even just slight annoyances. I would also really appreciate any recommendations for new mods or even switching one of the current ones.