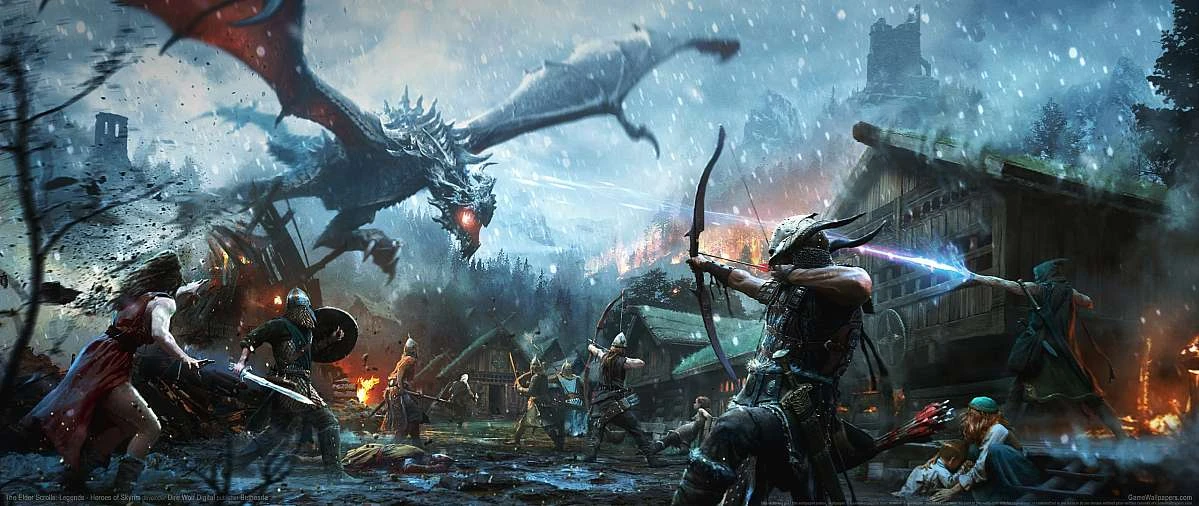 1.) Baseline Tweaks/Bug Fixes
Collection 1 in my Nordic/Oblivion inspired Skyrim SE modlist. Contains all baseline tweaks/fixes required for other collections in this series to work.
marshalltobannon
Last updated:
|
Published:
PREFACE
This is the baseline in my full Skyrim SE Mod list. I felt it would be easier to break it up into parts so my individual collections can be used on their own, with other collections/lists, and in conjunction with one another for my total setup. Please follow every step to a tee and let me know of any found bugs in the comments. Any criticism of mods in the list/recommendations are welcomed as well.
This collection can definitely be used by itself as a 'Vanilla Plus' modlist as it mostly just fixes bugs and tweaks minor things.
PREREQUISITES
WinRARx64: https://www.win-rar.com/postdownload.html?&L=0

SKSE64: https://skse.silverlock.org/beta/skse64_2_00_20.7z

Vortex Mod Manager: https://www.nexusmods.com/site/mods/1?tab=files
Download a fresh copy of Skyrim SE
Make sure before doing a fresh install to completely wipe Skyrim from your computer.
To do this:
Delete the Skyrim SE folder in: Documents/My Games
Delete the Skyrim SE folder folder in: steam/steamapps/common
Uninstall Skyrim SE from Steam
Reinstall Skyrim
This list was designed to be used with game version 1.5.97, if you have purchased the Anniversary Edition Upgrade you will need to go to the Skyrim page in your library, select 'manage DLC', and disable the Anniversary Edition Upgrade DLC. Launch the game once and change the display settings to your liking. You can quit the game once you are in the Main Menu.
If a 'Download' window pops up when you launch Skyrim for the first time you need to read the above step again and make sure Anniversary Edition DLC is disabled.

Make sure to right click Skyrim in steam, select 'Properties', then 'Updates'

Change Automatic updates to "Only update this game when I launch it"

Disable the Steam overlay and all other overlays you have as they mess with modded Skyrim
Downgrade Skyrim to 1.5.97
You will need to download the Downgrade Patcher from the link provided as this modlist is designed around 1.5.97. DO NOT download the 'best of both worlds' file in the Optional Files section. Once downloaded launch from anywhere and wait for the program to load. Once Skyrim is found, select 'start patching' and wait for it to finish.
Downgrade Patcher: https://www.nexusmods.com/skyrimspecialedition/mods/57618?tab=files
SSEEdit
Download SSEEdit from the link provided:
https://www.nexusmods.com/skyrimspecialedition/mods/164?tab=files
Create a folder titled 'Skyrim Mod Tools' on your desktop or in the location of your choosing. Extract SSEEDIT into the 'Modding tools' folder you created.
Open SSEDITQuickAutoClean.exe and follow the next steps VERY carefully. If anything here is confusing here is a quick guide on cleaning mods. Works for other games too with their respective cleaner.
https://www.youtube.com/watch?v=YpRinGULJGw
You need to launch and close QuickAutoClean after cleaning each individual file
Clean Update.esm
Clean Dawnguard.esm, once the clean is finished you need to go into the 'Cell' section on the lefthand side
Remove these files manually by right clicking and selecting 'remove' :
Cell Block 2, Sub Block 1 - CWGuardTemplates
Cell Block 5, Sub Block 3 - RiftenRaggedFlaggon
Cell Block 8, Sub Block 1 - AAADeleteWhenDoneTony
Close QuickAutoClean and RE-CLEAN DAWNGUARD
Clean Hearthfires.esm
Clean Dragonborn.esm
Install SKSE64
Extract all contents of SKSE64.zip into your Skyrim Directory (The folder where skyrim.exe is)
From now on this is how you will be launching Skyrim
NEVER LAUNCH THE GAME THROUGH STEAM
If you'd like you can create a shortcut for skse64-loader.exe and pin it to start or taskbar
Steam always has to be open when you launch the game
You can change the icon for your shortcut with some nicely designed ones here:
https://www.nexusmods.com/skyrimspecialedition/mods/2260/
Set up Vortex
Super quick/super simple guide by GamerPoets on how to set up vortex:
https://www.youtube.com/watch?v=4NlSuXy_SFU
Give him a follow for guides on absolutely everything related to Skyrim modding
Make sure Autosort is enabled in the plugins section of Vortex
Install my collection
Super in depth guide on adding more than just my collection to your Vortex:
https://www.youtube.com/watch?v=kZenIegk1-E
ALWAYS be sure to use my most recent revision as I will be updating this modlist as I go.
Mods requiring manual installation
Engine fixes part 2:
(Part 2) Engine Fixes - skse64 Preloader and TBB Lib: https://www.nexusmods.com/skyrimspecialedition/mods/17230?tab=files
This mod HAS TO BE INSTALLED MANUALLY
Extract the contents of the zip to your Skyrim Directory(The folder where skyrim.exe is)
powerofthree's Tweaks INI File: https://www.nexusmods.com/skyrimspecialedition/mods/51073?tab=files
Drag and drop the data folder anywhere in your Skyrim Directory(The folder where skyrim.exe is)
DO NOT put the Data folder from the zip into your Skyrim/data folder
Drag and drop in the blank space next to all your Skyrim files int the Skyrim Directory
This mod HAS TO BE INSTALLED MANUALLY
System Requirements
I'm running this on an RTX 3080, 5800x, 64gb of RAM with minor hiccups and issues. This baseline list however will do nothing but boost your FPS and make the game run all around better. SSE Display Tweaks for example will unlock your framerate. That being said if you can run this game max settings 60 FPS, you will be surprised when you are maxed out hitting the 144FPS limit.
Conclusion
I'm making this list of collections to work in conjunction with one another. However, I'm going to be doing my best to make each collection in this list fully able to be installed on their lonesome. Of course most of my other collections will require this collection as a baseline.
From what Ive gathered over the years these mods are a good general baseline for most modlists out their not just mine (Give or take a few mods designed for my collections together as a whole) Also you can use this collection as your own baseline to create your own personalized modlist.
Mods By
No mod authors found