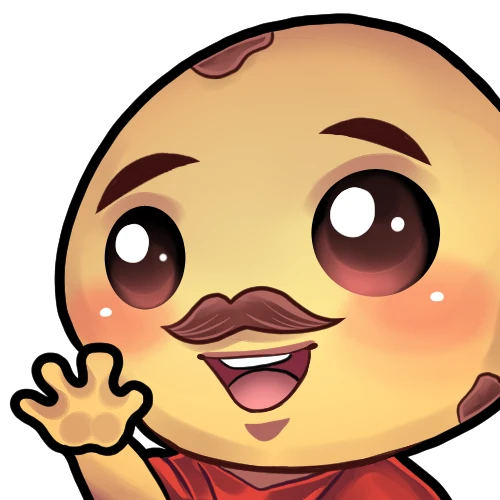 YummyPotatoFace's ST Reborn List
A modified version of ESO - UI's micro list with compatible combat mods for Skyrim Together Reborn

YummyPotatoFace
Last updated:
|
Published:
Description
Skyrim Together Reborn is an ambitious mod that enables multiplayer for Skyrim. However, because Bethesda create this mod and did not want to share their source code, the developers could only do so much to create a stable experience and support modders. This results in some mods not being compatible with ST Reborn without an easy way to determine which mods (especially mods with scripts) are compatible and because experience is synced, players level too fast.
This is my mod collection which is a modified version of ESO - UI's micro list meant to be used for Skyrim Together Reborn. However, this isn't just a visual overhaul. This also includes compatible gameplay/combat mods to spice things up and to make enemies a little more difficult.
I considered accessibility an important factor when creating this mod. This is especially important because this contains multiplayer where people have different hardware and need to sync up certain mods. This is for people with lower end-ish hardware, but I have included some tweaks you can make for more performance.
---
Main features
Removed incompatible mods with scripts, engine tweaks, animations, and mods that beautify characters.
Installs weather and ENB tools for FNENB.
Overhauls perks and adds new spells.
Enemy overhauls to make them more difficult.
Distributes modded perks and spells to NPCs and spellcasters.
More gameplay mods will be added once they are tested.
---
Before you start
I am not an experienced modder so there could be some things that need to be tweaked. Please let me know if there are any problems.
Requirements
Skyrim SE or AE (May have to disable some Creation Club mods or just downgrade to SE)
If you don't want to use FNENB, you may want to uninstall the 3 NLA weather mods and Lux if your ENB requires something else.
Instructions Make sure to disable occlusion and reflections in the Skyrim launcher options.
Run the Skyrim Together launcher and and select your SkyrimSE.exe. Also, run the server if you are hosting. For more information, check out the Skyrim Together Reborn Guides.
---
Suggested Tweaks
If fire looks weird, I suggest using the tweaks in the Embers XD mod page.
For FNENB, the most important change is probably fixing the fire brightness in your enblocal.ini.
[FIRE]
IgnoreWeatherSystem=true
IntensityDawn=1.0
IntensitySunrise=1.0
IntensityDay=1.0
IntensitySunset=1.0
IntensityDusk=1.0
IntensityNight=1.0
IntensityInteriorDay=1.5
IntensityInteriorNight=1.5
CurveDawn=1.0
CurveSunrise=1.0
CurveDay=1.0
CurveSunset=1.0
CurveDusk=1.0
CurveNight=1.0
CurveInteriorDay=1.0
CurveInteriorNight=1.0

Day can be a tad bright and night could be really dark. Fortunately, FNENB has global brightness settings under enbeffect.fx. The editor hotkey is the "end" key.
---
Recommended specs
ESO - UI suggests these specs
GPU: Nvidia GTX 1060
CPU: Intel i3
10GB RAM
Make sure to disable occlusions and reflections in the Skyrim launcher options as this can cause some major fps issues with ENBs.
If you need more performance you can try (in order of performance/visual impact):
disabling flares in Skyrim launcher options.
lower or remove godrays in Skyrim launcher options.
lower shadow quality
lower Resolution Scale and Texture Scale and SamplingRange in enbseries.ini under [SSAO_SSIL].
increasing iMinGrassSize to a higher value to reduce density.
reinstalling 4k textures to use 2k or 1k.
uninstall terrain lod redone
You can also try performance mods like Grass FPS Booster or SSE Display Tweaks but I have not personally tested them. You can also try BETHINI if you know what you are doing.
---
Notable changes
July 15, 2022
- Replaces terrain lods because default ones look bad
- Adds more combat mods to make enemies more difficult
- Adds more immersive creatures
- Updates to STR 1.2.0
Initial Revision
- Removed mods with scripts, engine tweaks, animations, and mods that beautify NPCs.
- Not sure why both Embers XD and Embers HD were installed since XD was suppose to replace HD so Embers HD was removed.
- No killmoves was installed to prevent desync issues

Includes mods from
37 authors
No mod authors found