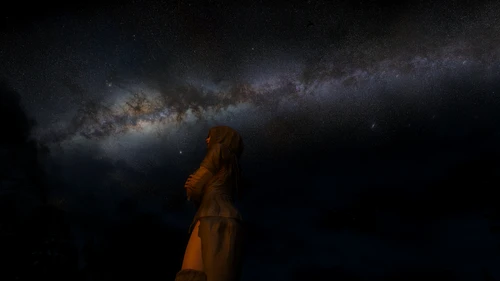 Complete Overhaul with much Content!
This is a complete overhaul of Skyrim AE with much content! Enjoy! More information below!
Revisions

2

Last updated

4 weeks ago

Created

Aug 28, 2022

Downloads

35
Description
This is a complete overhaul of Skyrim AE. Completely revamps everything to make the game looks so beautiful and as up to date to try and match todays engines (This is not built on new engine, mods are just making the experience more immersive). It also have much content, as in quests, map expansions, and much more. All Lore Friendly.
I have not ventured around much, so if there is some problems with textures, overlapping, etc. Please let me know. I am only one person working on this collection so my time is limited on occasions. From what I have seen and the time I have spent playing, everything seems to be working well. I will also help whoever needs it (I can make a video of how, if needed).
Make sure your running your game on an SSD otherwise your looking at 30 - 45 second load times. There are more mods and will have more patches and fixes so look forward to that.
There are a couple of things you need to do before getting started. (See Below!)
---
Main features
This collection is the full overhaul, to the main game to the dlc expansions to make the game look beautiful, there are character overhaul to make the npc and player more up to date. There are also physics, to the hair and grass collision with falling leaves from the trees. It has a cathedral weather overhaul, which makes the game looks splendid. It has ADULT content so be warned before downloading. It also has a great combat overhaul and so much more.
---
Before you start
Make sure you have the Requirements downloaded otherwise you will run into issues.
Requirements
Skyrim AE

Nemesis Engine - https://www.nexusmods.com/skyrimspecialedition/mods/60033

SKSE (Script Extended) - https://skse.silverlock.org/

Ultimate Immersion ENB - https://drive.google.com/file/d/1hsvB-W1ZHGixDXty6PkLTghlOzomPWA7/edit

ENBSeries - http://enbdev.com/download_mod_tesskyrimse.htm

DLL Plugin (follow instructions) - https://www.nexusmods.com/skyrimspecialedition/mods/10546?tab=description
Best practices Try to keep the load order as how I put it. Its CRITICAL, if not then you will have issues.
Make sure when you start a new game, let all mods load first. Otherwise you'll have some stability issues. So, go grab a snack or drink or something. It will take a minute.
---
Recommended specs
Hardware setup suitable for this collection. The game runs smoothly on my build, so make sure you have similar or better specs.
GPU Nvidia GeForce 2070 Super
RAM 32GB (Really only need 16GB)
CPU Ryzen7
Highly Recommended for an SSD (If not your going to get 30 - 45 seconds of load time)
---.*