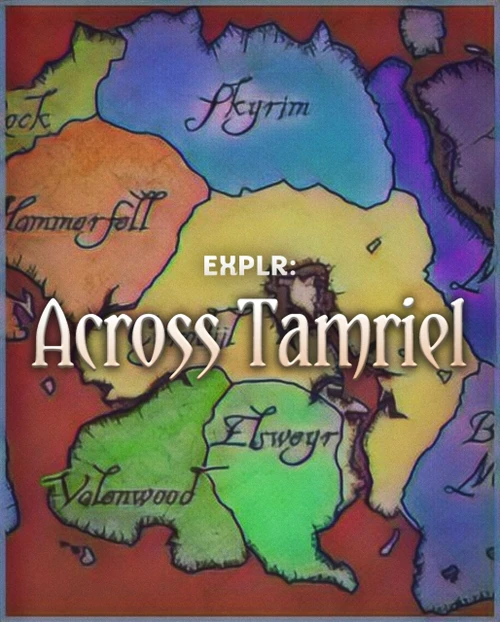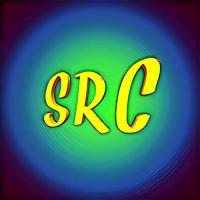 A complete overhaul of Skyrim's gameplay in terms of physical combat with ADXP | MCO, with the Nordic Animation moveset, and 100s of new magic mods to truly mix and match your playstyle with different combat animations for every new weapon and magic to mix these with. Explore new lands of Tamriel and become the savior of these ancient lands
Revisions

5

Last updated

1 week ago

Created

Aug 25, 2022

Downloads

232
ATTENTION: LATEST SKYRIM UPDATE BROKE THE COLLECTION LIKE MOST OTHERS, FIXES ARE BEING WORKED ON
Temporary fix for AE (thanks ContraBiscuits on reddit)
Anyone that wants to downgrade back to AE (1.6.353):
First type this into your web browser:
Then allow it to open steam client bootstrapper. Once the console window appears, type:
download_depot 489830 489833 4570833277049890269
Check the console for the location of the newly downloaded skyrimse.exe version 1.6.353. Then simply replace the exe in your game files with this one.
If you updated SKSE and want to go back to previous version
Go to this website and download skse64_2_01_05.7z, extract the zip folder and drag into your Skyrim folder, make sure to delete all SKSE (1.6.629) files
http://skse.silverlock.org/download/archive/
---
Description
A complete overhaul of Skyrim's gameplay in terms of physical combat with ADXP | MCO, with the Nordic Animation moveset, and 100s of new magic mods to truly mix and match your playstyle with different combat animations for every new weapon and magic to mix these with.
Skyrim is not the only province in the land of Skyrim, the land of Tamriel has existed for hundreds of years yet there is limited interaction and mention of the other lands of Tamriel, this collection aims to change that. This collection adds in hundreds of new quests to explore and complete, 100s of new NPC's and new weapons and armor to craft or find in dungeons. You may also visit completely new lands apart from Skyrim, visit Cyrodill in Beyond Skyrim: Bruma and travel to Elsweyr in Moonpath to Elsweyr
Made by me, SENORCARIBOU, you may find the playthrough of the collection here on my YouTube channel: https://www.youtube.com/channel/UCsv3WUhAsmj7udR2ItptHmA
---
Before you start and Skyrim Bugs
If you have any issues with the collection, feel free to DM me or post to the Collection's forum
Vortex Related Problems
Sometimes while installing mods from collections, the correct plugins do not enable themselves. In Vortex, make sure to check the plugins list, located below the mods list

Make sure to install ENB Series for Skyrim Special Edition or else collection may not start, and then install Re-Engaged ENB which has been selected for this collection

(https://www.youtube.com/watch?v=8B02WykPfcI&t=1s) = Tutorial for installing ENB's

Make sure to install SSE Engine Fixes Part 2 manually, simply drag the download into the download section in Vortex and install.

https://www.nexusmods.com/skyrimspecialedition/mods/17230 Page for SSE Engine Fixes

Here is the link for High Poly Head SE v1.4 if Vortex links are acting goofy https://drive.google.com/drive/folders/1V_jcYzwTiKnSv8Dbv-7Z0hh9SWbkn6Bi
In-Game Issues
If your character gets stuck walking in place in the Helgen intro, simply Quit to Desktop and Hit Continue

If your character starts sitting while waiting, just jump and you should be good

Your character will actually lay in bed, simply hit the wait button to start sleeping, all sleeping perks will be awarded correctly

If you are having problems with Gamepad++ and not being able to map certain controls to certain buttons, you may need to delete ControlMap_Custom in your Skyrim folder

If your find that the Crossbow isn't working and is resulting in T-Pose the easy solution is to delete the mod VioLens

If you find that you can't cross the borders to outside of Skyrim, an easy solution is to install BethINI for Skyrim Special Edition and tick the box for Disable Game Borders
Nemesis Patches
Add the Nemesis tool by going to Skyrim Special Edition\Data\Nemesis_Engine\Nemesis Unlimited Behavior Engine.exe
Remember if you ever edit any animation mods that have to do with Nemesis, relaunch with the Nemesis tool and update any mods you may have added or taken out.
Attack - Distar Experience
Precision
Dodge - Modern Combat Overhaul
Payload Interpreter
Skyrim's Paraglider
Impactful Blocking (null)
Jump Behavior Overhaul
Poise
SCAR
Separate Power Attacks
True Directional Movement - 360 Horse Archery
True Directional Movement - Procedural Leaning
True Directional Movement - Headtracking
Turning Animation won't affect upper body
---
MCM Settings
These settings are my personal recommendation, but you may change these to fit your playstyle
Commentary Rate Configured
Comment Frequency = 60
Maximum Time Between Comments = 90
Dodge Framework
Customize to your playstyle
Immersive Creatures
Global Difficulty = Adept
Creature Spawn Difficulty = Medium for both options
Optimal Potion Hotkey
Customize to your playstyle
Power Attacks
Customize to your playstyle
Sleep to Level Up
Minimum Sleep Length = 4 Hours
Level up Cooldown Length = 8 Hours
Level Up Limit = 5
Perk Point Spending Limit = 5
SmoothCam
Customize to your playstyle
Violens
Camera Setting = VATS Off
---
Best practices for ENB
Change ENB settings included in the Re-Engaged ENB adjustment pictures by clicking Shift+Enter

For ENB settings remove sun glare for when the sun glare appears but the sun does not

If you get a wierd visual light bug that happens when you use certain magic spells such as Clairvoyance, disable Nighteye Fix in the ENB settings
---
Recommended specs
Tested on a RTX 2060 laptop GPU, runs at 50 - 60 fps