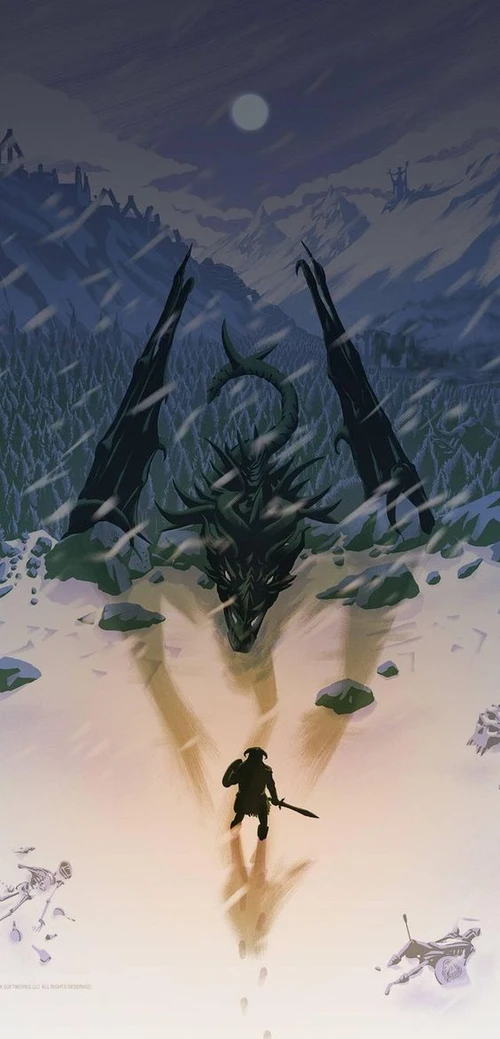 Sythra's Skyrim Collection
A mid-sized collection dedicated to visual overhauls and character customization while still retaining the feel of Skyrim's world and the vanilla game.
Revisions

8

Last updated

2 months ago

Created

Nov 15, 2021

Downloads

41
This collection is aimed mostly at providing better visuals for Skyrim SE while keeping the game-play vanilla. For extra visual kick this collection uses ENB Series as well as the popular Rudy ENB. There is a good variety of popular mods in here, as well as a few of my own liking. I wanted to offer plenty of character customization while still giving a beautiful visual experience for your Skyrim playthroughs. My other aim was to keep the size of the collection small for those with limited hard-drive space on their PCs while still providing exceptional visuals.
I hope you all enjoy!
UPDATE 2.0: Finally I've come back to Skyrim and released Revision 7 of my collection? What's new you may ask? Two new custom race mods; The Timelost Dwemer, and The Ancient Falmer. I've also fully upgraded to the Anniversary Edition of the game and therefore the Downgrade Patcher will no longer be required. DO NOT USE DOWNGRADE PATCHER WITH MY COLLECTION OR THINGS WILL BREAK.
This collection does require the use of ENB for some mods to function properly. You can download the files for ENB from the official ENB files website.
For the High Poly Head mod (aka For Shadow I Shall SIMP) you will need to download it from Vector Plexus, an outside website which requires you to make an account on their website for downloads.
This collection is flagged as NSFW but that is only due to the body replacement mods that I use (CBBE for females, Tempered Skins for males). Otherwise there are no NSFW-type mods of any kind so this collection is entirely SFW.
As this is my first collection submitted ever, there are bound to be some issues or bugs or what not. If you run into anything weird or out of place or have questions don't hesitate to send me a message! I will do my best to assist.
THIS COLLECTION WILL RECEIVE NO FURTHER EDITS OR REVISIONS. PLEASE DOWNLOAD THE 3.0 VERSION OF MY COLLECTION TO ENSURE YOU RECEIVE ANY FUTURE REVISIONS TO THE COLLECTION.