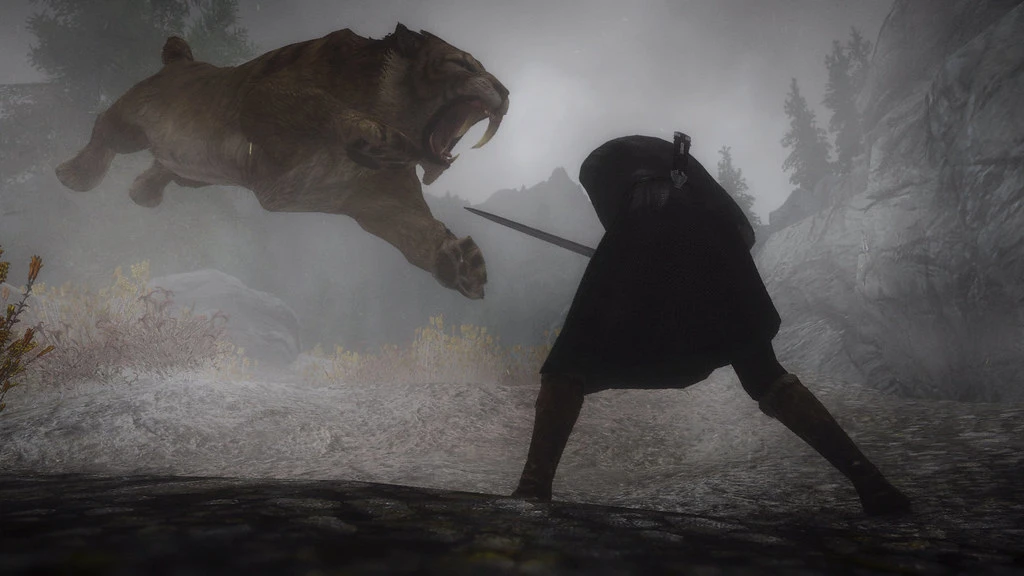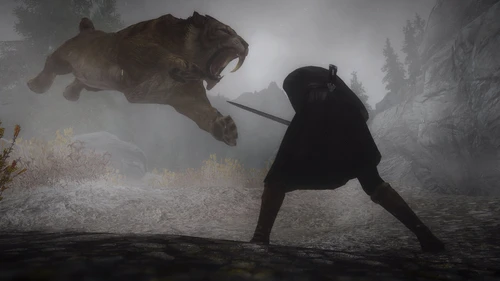 Basic Melee Combat Overhaul
Basic melee combat overhaul with the minimum mods, aiming for compatibility with other collections and playability by low end PCs.

Angelitorl
Last updated:
|
Published:
Description
The goal of this collection is to overhaul the 3rd person melee combat using just the neccessary mods.
---
Main features
New attack animations.
Dash during combat.
Commitment when attacking (no more shuffle dancing while attacking).
Faster get up when knocked down.
Parry.
Attacking costs stamina.
Fluid camera positioning
Better running feeling.
Deadlier combat.
---
Installation
Install collection.
Install SKSE
Execute Nemesis. To do so, go to the skyrim folder and execute: '\Data\Nemesis_Engine\Nemesis Unlimited Behavior Engine.exe'. Then check the following checkboxes (you might need to check more checkboxes if you are using more mods than the provided by this collection):

zxlice's ultimate potion animation
skySA
True directional movement - 360 Horse archery
True directional movement - Procedural leaning
True directional movement - Headtracking
Ultimate Combat / TK Dodge
zxlice's BackStab and Parry

After checking the boxes, press the button 'Update Engine' and once it's finished press the button 'Launch Nemesis Behaviour Engine'
Launch the game from the 'Skyrim Script Extender (SKSE)'.
Enjoy ;)
Requirements
Low end PC friendly.
Collection tested with Skyrim AE. If you are not using this game version some mods might not work as expected.
---
Compatible collections
Most collections not interacting with the combat system should be compatible.
---
Next steps
Add media to show the result of the installed collection
---
Feedback
Feel free to comment for any suggestions, errors or feedback.
Mods By
No mod authors found