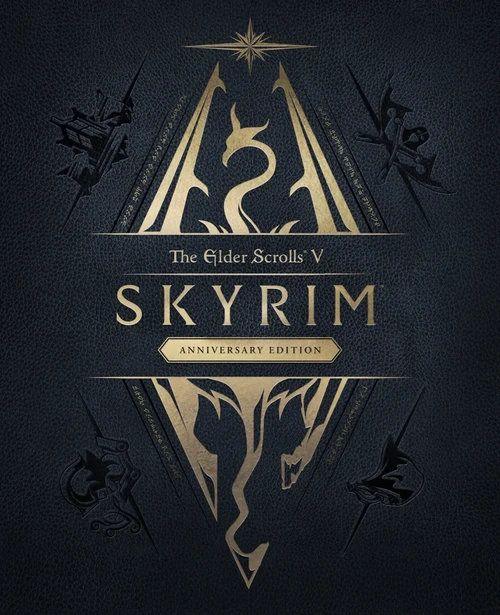 SKYLORE AE. ANNIVERSARY EDITION AS IT SHOULD HAVE BEEN. 100% PLAYABLE as of 9/26/2022. CURRENTLY unsupported LIFE is currently too busy. ONE DAY i will completely remake this and have a complete support schedule just not right now.
Revisions

8

Last updated

5 days ago

Created

Sep 07, 2022

Downloads

20
SKYLORE AE. ANNIVERSARY EDITION AS IT SHOULD HAVE BEEN. Is a modlist intended for lore and immersion junkies as well as new player's. LORE FRIENDLY. SKYRIM as perfect as Skyrim can possibly get with current mods.
THE FOCUS of this modlist is to modernize everything and add and upgrade all the stories and quests while being immersive and lorefriendly.
countless mechanics and animations etc. etc. have been added to make the game very IMMERSIVE.
IMMERSION and QUEST EXPANSION example JAYSERPA mods.
DAWNGAURD DRAGONBORN HEARTHFIRE DLC's vanilla plus overhauled. DLC inspired by heavy burns DLC overhaul video's
OVERHAULING every single aspect of vanilla gameplay using the vanilla plus mods. ENAIRIM and SIMONRIM.
complete player and NPC overhaul. CBBE, HIMBO, Disparity and Diversity, FK's Diverse Racial Skeletons.
MODERNIZING every in game system from movement to combat. if you can name it its probably upgraded.
MODERNIZING audio and graphics.
if you want more detail then this then I GUESS YOU HAVE TO DOWNLOAD AND GO EXPERIANCE THIS AMAZING SKYRIM.
HARDWARE. I use and suggest a RTX 2070 super and 11th gen intel minimum for stable average of 70fps on a 4K monitor. SOFTWARE. steam version of SKYRIM AE. is recommended. for its the version this was tested on.
please follow GAMERPOET'S clean installation guide.
https://www.youtube.com/watch?v=zQ5uNCKOKmI
BUGS.
please message me of any issues before giving me a bad rating so I can fix it while keeping this modpack appealing to newcomers.
also if you crash remember it probably is not the mods but a Bethesda game issue. if it is a mods please let me know asap. so I can fix it.
FUTURE MOD'S I will include. when they are all released and I can find time to patch them together.
3 MODS I PLAN TO INTERGRATE WHEN ALL 3 ARE RELEASED CREATING THE PERFECT SKYRIM. THESE should all be released around 2023. 1ST SKYRIM EXTENDED CUT. 2ND CONQUEST OF SKYRIM. 3RD SKYRIM TOGETHER REBORN.
I will create 3 different versions of SKYLORE AE. based of these stories when they are released.
BEYOND SKYRIM. RIGMOR TRILOGY. LEGEND AND ODYSSEY OF THE DRAGONBORN.