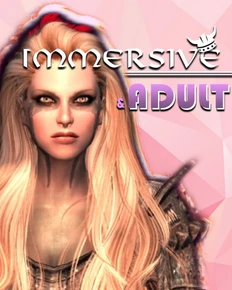 The most endorsed & downloaded Collection on ENTIRE Nexus. Stable and immersive collection that overhauls the gameplay and makes you rediscover Skyrim. Adult content is added only as a cherry on top. Polished with 10+ mod authors specifically creating mods for this collection. 1 Step Installation for 400+ mods. Perfect for your first collection experience. Compatible both with or without the Anniversary Edition purchase. (Does not work with VR, Downgraded versions, Gamepass version, Consoles, Skyrim Together, pirated copies, Legacy Skyrim etc.)
Revisions

47

Last updated

27 minutes ago

Created

Feb 25, 2022

Downloads

266,025
Join The Community!
Discord Server With Continous Support, built for YOU!
(I answer every single message daily on the comments section here as well. Discord is much faster with 10+ moderators answering your questions all the time)
Welcome To The New World Of Immersive Collections
3+ DLC Sized Quest Content
New Locations
Lots of Gameplay Improvemets
Improved Combat & Magic
Lots of New Spells
New RPG Elements
5000+ New Animations
Body Physics
Skimpy Outfits
New Weapons
Romance Options
Adult Content
New Followers
New Player Houses
City Overhauls
Interior Overhauls
Civil War Overhaul
2 New Races
New Body and Face Presets
Not Performance Heavy Graphic Enhancers
Extremely Easy Installation
Brand New Start Overhaul that you can even skip Bleak Falls Barrow
Improved UI
Continous Support on Comments and Discord
Other Modular Expansions If you want even more than that, that can make you reach 600+ mods easily.
---
A new update for Skyrim has been released last week. Please download and run this before or after you install the collection (not during collection installation)
Do not use any other links. It won't work. This step will be removed when we and all the required mod authors update their work for the newest update very soon. Until then you'll need to use this.
Do I Need Nexus Premium For This?
No. Read below for more details.
Premium Users: Takes 1 hour +. Fully automatic. You can be AFK.
Free Users: Takes 3-4 hours +. Semi automatic. You need to be available on the computer.
---
Contents:
Welcome - Showcase
Warnings
Detailed Installation Instructions
Troubleshooting
Modding The Collection
Compatible Collections
System Requirements
Permissions
Support The Curator
Non-Adult version of the collection: Immersive & Pure
Steam deck users follow this guide first instead
---
⠀ ⠀
---
Your game will look good and sexier without having performance issues.
ENB? DynodoLoD? You do not need it with our special formula that uses certain assets from certain graphical mods only to simulate these effects.
ENB-like look without any ENBs. Nice!
---
🦰Hairs, faces and bodies are much sexier. Body parts, clothes and hairs have physics.
🧑‍🎨Clothes and armors have been modified for a sexier look on females too.
🌁Cities and interiors have been revamped with JK's super mods.
🧱Lots of texture mods for roads, doors and clothes.
🏛Mesh improvements will make sure that you won't see that 2011 style graphics in Skyrim anymore.
🧑‍🔧Most of NPCs look have been handcraftedly altered with amazing Bijin mods
Enhanced lighting combined with realistic lighting mod just the right way... makes lighting beatiful!
Obsidian Weathers with Seasons will make you watch the sky for minutes in awe.
Majestic Mountains will make scenery even more beatiful.
Footprints mod will make you feel like you are really walking on snow now.
No famous DynodoLod mod available, but you'll still see some focusing and lod effects, subtly, with our combination of mods.
Look at that hair, clothing and body physics
---
Gameplay is affected with mostly what makes sense. So the collection includes features that you would believe the game would have in 2022.
---
🪙 A working Skyrim economy. Prices will change according to supply and demand.
🪙 A dynamic Skyrim economy. What you sell can end up in wrong hands. There are now trade routes and regional pricing for regional products.
🏛 Convenient Horses mod will let you train and customize your horse. Your followers will be able to ride along as well!
🪙 Now you can be a real bard and play instruments and even perform in streets and gain money from it!
🔨 Honed metal mod will make sure you can order smiths and enchanters to craft items for you
👶 Multiple adoptions now possible (up to 6)
✂ Cut content has been restored to the game and guilds have been tweaked slightly.
😈 You can now pickpocket anyone, if you can get close enough. This means you can steal weapons from non-humans too, like draugrs and skeletons.
⬆ Better jumping allows you to jump while sprinting now. Yay!
RPG Element, Faiths mechanic will improve your immersion and get you to the next level.
Ars metellica mod will let you craft lot more stuff in forges.
Legacy Of The Dragonborn mod pack + its patches included. This alone is enough to start a new game.
Ordinator Perk overhaul included. It is a great addition but it is up to you to get it or not.
New Alternate start mechanics with the Realm Of Lorkhan
7 new player homes.
Customisable TOWN, NOBLE HOUSE, SHIP and TAVERN mods. Now you can own these things, not even joking.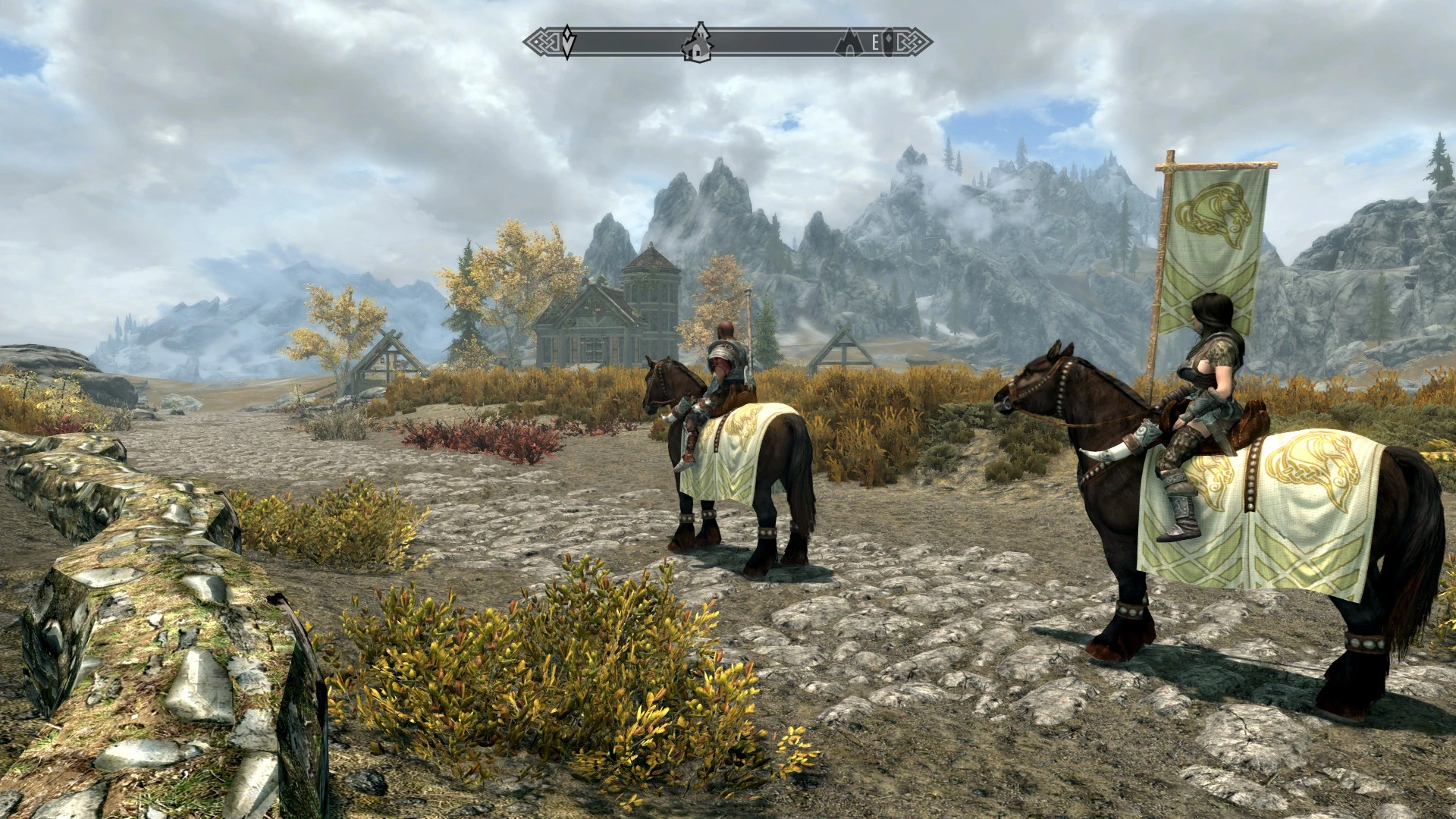 Ride along with your followers, on a horse that you can customize with various options
---
Allright i am not allowed to explain this stuff in detail here so i'll do my best. You will have nude bodies and body part physics. Ostim is a beast on its own with lots of addons, like Ocum, Onights, Osound and more. You will have a pretty good set of mods!
🔞 Ostim collection is here with almost all addons included. This is huge, check Ostim on nexus!
🔞 Flower girls + animation selector mod included. This will let you have unique dialogues with some NPCs and much more.
🔞 Immersive wenches included. This will let you have much more immersive taverns and inns overall, if you have the money.
🔞 Amorous adventures included. This will let you integrate all the above mods, with a story driven experience.
🔞 More importantly all these adult mods above work together with compability patches.
🔞 Animations for straight, lesbian, gay, group, anal, oral, group sex and more
---
I want the experience as breathtaking as it can be, so i've added some extra mods, just for enjoyment. You can actually disable these and every aspect of the game will continue working just fine. But after putting hundreds of hours into the same game, i expect to see some different stuff from time to time.
Open civil war, civil war aftermath, civil war battlefields and more: now Skyrim really feels like a warzone.
Immersive NPC AI will let you feel like you are in a living world
Immersive patrols will let you see some much needed patrols out in Tamriel.
🪕 More bard songs in taverns!
Missives and headhunting mods will let you get additional quests from boards set on towns. And yes, now you can be a headhunter.
🦿 New idle animations
🪓 Bandit lines expansion will make bandits talk a lot more, with variety, depending on your playstyle.
🔏 More key variations with regional locks
Immersive World Encounters mod will make your adventure feel like an adventure now.
Extended Encounters will make you encounter even more stuff while you are travelling
Sidequests of Skyrim will let you get sidequests from various NPCs from the towns, just like modern RPG games.
D.U.I (Draugr Overhaul) mod will make your dungeons even more immersive
OBIS (Organised Bandits) will add new bandit gangs along Skyrim. What, how do you think gangs operated?
New DLC sized quest mods The Forgotten City and Clockwork and Wyrmstooth

Now this, you will like. These do not affect gameplay directly, but still affect how you interact with the world.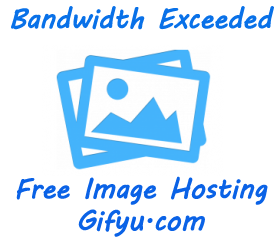 Fallout 4 style quick loot. And yes that is Nazeem.
---
💰Quick loot Fallout 4 style!
🧾 More hud will let you see more information about an item before taking it into your inventory. Goes great with quick loot.
📔Unread books glow. No more clicking books when not needed.
⚙ UI improvements
👉Better third person selection allows you to choose - interact with the world similar to other modern 3rd person games.
🛡Soul gems will work much better now.
🪙You want to build a house in hearthfire DLC but don't want to spend time running around, gathering materials and such? Now you can solve your problems with gold. Lots of gold needed.
7 new player homes.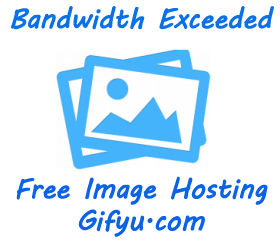 SkyUI meets Paper with Dear Diary mod
---
Combat, magic and perk overhauls that are great but still close to vanilla game. Perfect for a second playthrough.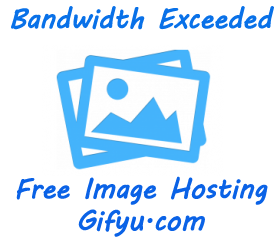 ---
🏃You are able to dodge now with TK Dodge mod.
Magic overhaul with Apocalypse, Odin and Conduit magic mods.
😈 Now you can pickpocket anyone, if you can get close enough. Even skeletons and draugrs.
🦿True movement and true hud is great for playing in 3rd person
🗡Ultimate combat will make your enemies dodge you & more
🌡Detection meter will make your game look like a new ubisoft game
Sekiro style combat with parries and more.
Ordinator perk overhaul mod included.
Now enemies will also use all the spells and perks you can also use
Magic attacks can be executed silently and with more range. To balance this and the above point, ranged magic attacks are somewhat slower so they are now avoidable and dodgeable.
Growl werewolf overhaul
Sacrosanct vampire overhaul
---
Important Warnings
No reading, no support. You have been warned.
---
A new update for Skyrim has been released last week. Please download and run this before or after you install the collection (not during collection installation)
Do not use any other links. It won't work. This step will be removed when we and all the required mod authors update their work for the newest update very soon. Until then you'll need to use this.
Works with / without paid AE DLC content.

Not compatible with Xbox game pass version of Skyrim due to SKSE limitation by Xbox

Other languages: Support provided. Get your language version of the (USSEP). You will still see some english texts since some mods are designed this way.

Just wait until the collection installation is complete & try launching the collection before asking every single notification.

Do not update the mods that comes with the collection on your own initiative. You will break the compability between mods.

Ignore Loot errors. I patched everything just fine for you.

Extra mods support: There is a section down below about that. Any extra mods-> you own the responsibilities.

DO NOT USE A PIRATED GAME. It is against Nexus rules and is illegal. You won't be able to launch it and you won't receive any support.

This is not a VR collection. Game version is pretty clearly shown on the collection page already.

Ultrawide screens: install ultrawide screen fix mod from nexus and re-install dear diary mod from the mods list.
Collections may be frustrating. For this reason we have an active discord server that we help users like you. You will find video tutorials and step by step instructions on our FREE server.
---
Detailed Installation Instructions
A new update for Skyrim has been released last week. Please download and run this before or after you install the collection (not during collection installation)
Do not use any other links. It won't work. This step will be removed when we and all the required mod authors update their work for the newest update very soon. Until then you'll need to use this.
Create new profile on Vortex
Click Add this collection to your vortex (choose your newly created profile)
Once the installation is complete, check the plugins tab and make sure the "autosort" toggle is turned on and check if you have any disabled plugins. Enable them all if you have any.
Launch via Script Extender on Vortex and Enjoy.
If you do not own Nexus premium, you'll have to click on download for each mod one by one.
If you do not have AE content purchased, ignore missing masters or plugin dependencies error.
Read below for more in depth guide.
---
PRESTEP:
First, LAUNCH SKYRIM & CREATE A NEW GAME AT LEAST ONCE VIA NORMAL MEANS BEFORE GETTING THE COLLECTION! You can't believe how many people are missing this. This will make your game generate the pref.ini file and get the CC content if you purchased it.
Make sure that you also have the latest version of Microsoft visual studio C++ too. Do not ignore this thinking that you already have it. If your PC is new, formatted etc. you probably do not have it.
Link To Latest Version Of Visual Studio C++
1) Create new profile on Vortex - NO YOU CAN NOT KEEP USING YOUR DEFAULT PROFILE EVEN IF IT IS EMPTY.
If you have mods of your own on vortex. from your prior experiences, don't try to uninstall or remove them. Vortex will just disable them itself when you initiate this step. Uninstalling / removing mods yourself is mostly a bad idea.
Step 1- Open profile tab on vortex. Step 2-Click on that place. Step 3-Choose a name for your profile and then continue. No need to toggle the optional switches.
If you do not see a profile section on your vortex, go to settings, under interface tab, under advanced section, toggle profile management
When you create that profile, click enable on the bottom and switch to it. This may take a minute or two if you had lots of mods on your old profile.
Important Info For Non AE Owners
When collection installation is complete, you'll get this pop up. Click done button. You will also get asked if you want to get the optional mods or not. If you do not have AE Paid content, i advise you to not choose download all optional mods button since some optional mods are only meant for AE content owners.
WARNING: You will only encounter this error below (Plugin dependencies unfulfilled / missing masters error, when you click it you will see a similar screen like the below one) if you do not have the paid AE DLC. Don't worry just ignore any error that looks like this.
WARNING: If you see this notification and nothing is happening, your vortex is trying to force you to do the next step. FNIS application is open somewhere on your computer. Minimise your windows and you will see the FNIS Pop up hidden somewhere there.
Launch via SKSE
You can't launch the game from other means, it won't work.
Endorse and upvote if you were able to launch it.
All it takes is 2 clicks. 1) like button to endorse 2) arrow button to state success
---
Troubleshooting
Stop. Do not try to remove or uninstall things by hand. Do not try to reinstall everything. Do not try to reinstall Windows, Skyrim, or the collection right away when you see the first notification on vortex (I've seen people formatting their PC for this. Just stop.)
Most errors you get are explained on the instructions. Read it again with a clear mind. You'll be able to solve most of them.
Most vortex notifications can be just skipped and ignored. Just try to launch the collection anyway when you see these errors. Do not worry.
Still getting errors? Try to read these notifications and choose the sensible options yourself for once before dumping all your progress and start over.
Still not satisfied? Join Our Discord Server . Most spotted bugs, frequently asked questions and more instructions are available there, for free.
Common User Mistakes & Results:
These are basic user-side mistake that are mostly caused by user having different settings on Vortex or user making some other basic mistakes.
Crash to desktop when clicking new game:
Pirated version of the game is installed. Go buy the game. You'll find no support otherwise.
Wrong version of the game is installed (VR version, downgraded Special Edition, Original launch version etc.)
Mods have not been deployed. This is normally automatic. Some users change their Vortex settings so it is not auto deploying. Simply click on deploy mods on mods tab on vortex.
Plugins have not been sorted. This is normally automatic. Some users change their Vortex settings so it is not auto sorting. Simply click on sort now on plugins tab on vortex
Infinite loadscreen on start up.
All plugins are disabled / not sorted. Vortex normally enables them all. Vortex 1.6.7- version had problems about it (was patched on their new updates). Also user may have different Vortex settings that prevents this. Simply select one plugin then press Control+A and then press Enable All button.
Can't launch via script extender cause it's grayed out
Just restarting Vortex works most of the time.
You had SKSE before and when you downloaded it again with the collection Vortex did not know what to do. Simply click on 3 dots on the side of the script extender, click edit and for the target path, make sure it is looking like this: .....Steam\steamapps\common\Skyrim Special Edition\skse64_loader.exe
Script extender 000, wrong version error:
User is still trying to open the game from steam instead of the script extender. User needs to only launch the game from dashboard-> script extender play prompt.
SKSE Loader Prompt:
User do not have the latest version of Microsoft Visual Studio C++. Simply install the latest version from the internet. Most users have this but new computers do not come with this software already installed.
User has a pirated software
No textures or meshes, faces are not shown, purple room, only teeth are showing etc.
You have not launched & started a new game in Skyrim even once before installing this collection. Simply create an empty profile and enable it and launch Skyrim from Steam and play until Helgen. Quit the game and enable the modded profile. Fixed. Enjoy.
---
Modding The Collection
So you want to add even more stuff on top of the collection? You can certainly do so! Just keep these in mind:
Join Our Discord Server to see a big range of tested and approved mods, fully compatible with the collection.
You want mods from Loverslab? Or just some more kinky stuff? We have 2 fully decked compatible guides and mod lists, (Loverslab Advanced, Loverslab Basic) again, in The Discord Server
Take a look at the compatible collections section on this page below for much more outfits and sexy statues
You want to get rid of certain mods in the collection? You can do so but do it on your own peril, you may be removing a mod that other mods depend.
You want to get rid of the skimpy clothing? Disable both minidresses mod and LSAR (a little sexy apparel replacer) and also disable IA Prebuilt Bodyslide meshes. Keep in mind that you will only have vanilla outfits from the game from this point on and clothings will not support body physics unless you go for other outfit mods that have bodyslide files but you will also need to build bodyslide outputs yourself which would take around 15 minutes if you know what you are doing. Read below.
How Compatible Is The Collection With Other Mods?
The above section was mentioning fully compatible mods. If you want to dive deeper, keep these in mind:
Always read the mod pages and check the requirements - incompabilities sections
Our Discord Server has a whole dedicated place for non-collection mods. Please use that channel, do not use the comment section on this page or do not private message me about the extra mods.
New location and quest mods: Most are compatible (Beyond Skyrim, Rigmor, Falskaar)
New animations: if you are going for sexlab animations, i suggest you to use the above section and check the loverslab basic guide on our server. If you are going for other combat & magic animations, check the requirements. Most are compatible out of the box. For the ones requiring SkySa you'll need to switch to Nemesis instead of FNIS.
Outfits: The body we use in the collection is BHUNP. If you find a mod that has buildable bodyslide files, you can get them. Don't forget to build bodyslide files later on.
Magic / Shout / Combat overhauls: Most are compatible. Enaisiaion has lots of good overhaul mods. I simply did not include them in the collection to not drown the player with too many overhauls.
Nemesis: You can switch the FNIS XXL in the collection with Nemesis, it is reported to be compatible. This means you can use the mods like SkySa and other Nemesis only animation mods as well. Beware that Nemesis has a much lower animation cap than FNIS XXL however.
Player homes: depends on the location of the mod
Followers: most are compatible out of the box. The ones that have their own script are mostly compatible if you have not added a follower framework on top. Kaidan, Inigo etc. were all reported to be compatible. Sofia is not compatible directly because she has her own body type and has a follower script. You can still make it compatible with some tweaks.
Follower frameworks: Nethers follower framework is compatible. Amazing Follower Tweaks is not
Location overhauls: City interiors - not compatible since we already have JK Skyrim. Other small locations may be altered or not depending on the location
Perks: We currently use Ordinator perk overhaul. You can switch it with other perk overhauls.
EVEN MORE STUFF FROM LOVERS LAB WEBSITE
and tutorials & much more available on this Discord Server
---
Compatible Collections
These collections are not curated or maintained by me. Please do not forget that when you install any extra mods or collections, you own the responsibilities. I won't be able to offer support after this point.
Feel free to download these collections on top of this one. Do not try to add any additional mods or collections BEFORE you are succesfully able to launch this collection first. Install these ones on top of your modded profile.
Keep in mind that you do not have to have these expansions to play this collection. Immersive & Adult is a total overhaul on its own and have mods from every category possible.
These collections below can be a good addition only if you have enough:
Hard disk space. You can easily reach 100+ gb mark space if you add these.
Time and patience to set these up.
Some experience with modding. I do not recommend installing multiple collections for beginners.
IA Armor Expansion
Curated by talented Pitho, with collaboration in mind with bunch of testings with this collection. This is the official outfit expansion of this collection. This is a collection that adds around 30 GB of extra outfits with external mods. Kept out of the scope of this collection simply due to the size.
Sexy Statues
Curated by talented Mario, with collaboration and compatibility in mind. This is the official statue expansion of this collection Sexy Statues
I&A Adventure & Exploring Expansion
Have you ever wanted to try out the popular quest mods like Moonpath to Elsewyr, Vigilant and Helgen Reborn?
Have you ever wanted to also try some voiced followers like Inigo and Sofia?
Then this is the expansion for you.
This expansion currently includes over 40 mods and it is near 18 GB in size.
I&A Adventure & Exploring Expansion
I&A Houses Expansion
Portable houses. Vampire dens. How can you not like this?
Houses expansion is a 13 mod expansion that is pretty lightweight with its size of just 200 mb.
---
System Requirements
Lightweight collection. Only has what you really need, no insane amount of outfits or presets. If you want outfits and statues and other stuff, you can always install our 2 other collections, IA Armor expansion and Sexy Statues.

Only 20 gb Download size (you can delete the download files later)

Game installation folder will be around 55 gb in total INCLUDING the Skyrim's base game, all Creation Club Contents (if you have them) and all the mods.

All in all, extra space you need is probably something like 60 gb, which you can delete 20 gb of it right after everything finishes.

If you can run Skyrim normally, you can run this collection too. It is even compatible with Steam deck. If you were running Skyrim barely on medium settings, you should maybe try to run this collection on low settings. If you were barely running Skyrim on low settings, well you probably need an upgrade mate.

Mid-Low range computer friendly (4+ GB GPU / RAM) (Laptops with Gtx 1050 or RTX 1650 etc. have all been more than enough in our experience, to run the game on ultra settings, 40-50 + fps constantly)

Potato range computer friendly (<4 gb GPU and RAM) if you either run the game at lower settings or disable these mods:
SMIM
High poly project
Blended roads
Glorius doors
This collection aims to be a lightweight and performance friendly one while adding all these gameplay features. It is still graphically nice looking with lightweight mods that simulate ENB effects to some extent. Whole collection will stay around 20gb. It will be easily insallable and beginner-modder friendly and it will only support the newest version of the game, 1.6+
There is a good alternative for those who wants to use 1.5 version of the game (you have been asking me this a lot!) You'll need a much beefier computer and at least 500 gb of free disk space (Yes it is that big :) ) It is a Wabbajack only modlist that is called Licentia and is created by legendary Cacophony. I recommend it to users with prior modding experience and users that have tried my collection and wants to take things further!
---
Permissions
For people that want to use this collection as a base: i understand that you are allowed to do that by Nexus guidelines. I ask you to at least consider sending a message & crediting this collection with a link. Do not forget to write which version of this collection you have used as a base as well since it is a good modding practice.
---
💓 Support The Curator
I have spent hundreds of hours to compile this collection and make it easy to install. I would appreciate a single coffee or a lowest tier membership if you can afford it. I intend to buy myself better equipment with what i earn and believe me, i have lots of costs related to this collection and my community and i promise to use your donations in the best way possible to improve the overall quaility of my work and improve my skills.
All it takes is 1$ / 1€. You can even get some additional benefits on top of that, including some special Discord benefits and more.

Can't donate? I understand. A simple thank you message, a constructive feedback, some screenshots and videos from the collection are all extremely valuable to me! :) And if you join our Discord community... even better! :)
Feel free to private message me here on Nexus!