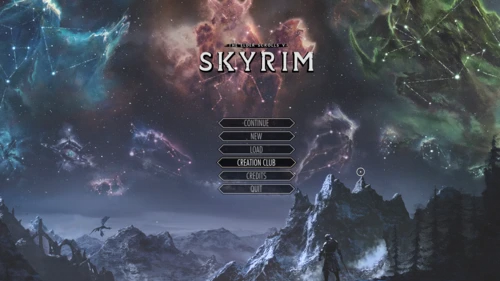 Nordic UI and HUD Pack - TPS
The third collection of my Tiny Packs Series (TPS) collections. This time covering UI and HUd via the unique Nordic UI mod completely revitalizes Skyrim UI with an appropriate theme, some QOL mods and its skins matching Nordic's are also being covered.
Revisions

2

Last updated

5 days ago

Created

Sep 23, 2022

Downloads

16
🤯Troubleshooting/Support
Support for all my collections via Discord
🇵🇹-🇧🇷 Suporte para todas as minhas coleções via Discord
🇪🇸 Soporte para todas mi colecciones vía Discord
---
Description
Simple collection featuring Nordic UI and add-ons and patches. Please read the requirements.
---
Requirements
USSEP is recommended.
---
What about Wide (Ultra-wide) screen support?
Sure, you get them here:
---
Tiny Pack Series - TPS
This series of collections concern some very good mods and some dozen of other mods that depend on it, no more than 30 mods per collection. The objective is the main mod and main fixes for such mod with some cool mods and its patches in the optional. Currently, the TPS flagged collections are
---
My collections:
Essentials:
Vanilla Overhaul:
Gameplay, Immersion, and Animations:
Graphics, Models, and/or Visuals:
UI, Interface, Audio, and Quality of Life:
Additions
Tiny Packs Series