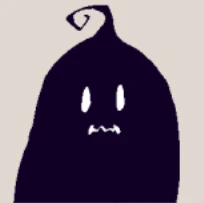 SVE | Shie's Portraits | Better Dialogue | Quality of Life Tweaks
profsugoi
Last updated
|
Published:
Description
An overhaul of character's looks and dialogue paired with quality of life changes give a more immersive experience.
---
Main features
SVE - Stardew Valley Expanded
Walk of Life
Aesthetics:
Shie's Portraits
Elle's Animals
Cat & Dog Replacements
---
Before you start
I highly recommend using Vortex to install
Requirements
-Content Patcher (Framework Mod) This is what most of the mod is written for.
-Expanded Preconditions Utility (Framework Mod) Required for Json Assets to function.
-Extra Map Layers (Framework Mod) Allows extra layers to be drawn on maps.
-Farm Type Manager (FTM) (Framework Mod) This mod allows custom forage, debris, and monsters to function.
-Json Assets (Framework Mod) Allows the addition of new weapons, fish, and objects.
-SAAT - Audio API and Toolkit (Framework Mod) Allows new audio to be added to the game.
-Shop Tile Framework (Framework Mod) Allows custom shops to function.
-SMAPI - Stardew Modding API (Framework Mod) SMAPI is required for any of this to work.
-SpaceCore (Framework Mod) Allows Json Assets to function correctly.
---
Compatible collections
Other collections that can be installed alongside this collection.
wip
---
Notes/Bugs:
-Cuter aesthetic sprites removed because it impacted performance. (Entering and leaving buildings suddenly have long load times.) I may take a look into why this is at a later date, but my knowledge of programing is very limited so keep that in mind.
-Walk of Life had to be rolled back to 5.0.1 after the latest update made harvesting crops impossible. It will stay on this version until I figure out what causes this bug.
-CommunityCenterAnywhere causes the game to perma blackscreen when accessing the center from inside player barns/coops. Haven't troubleshooted this yet.
Includes mods from
32 authors
No mod authors found