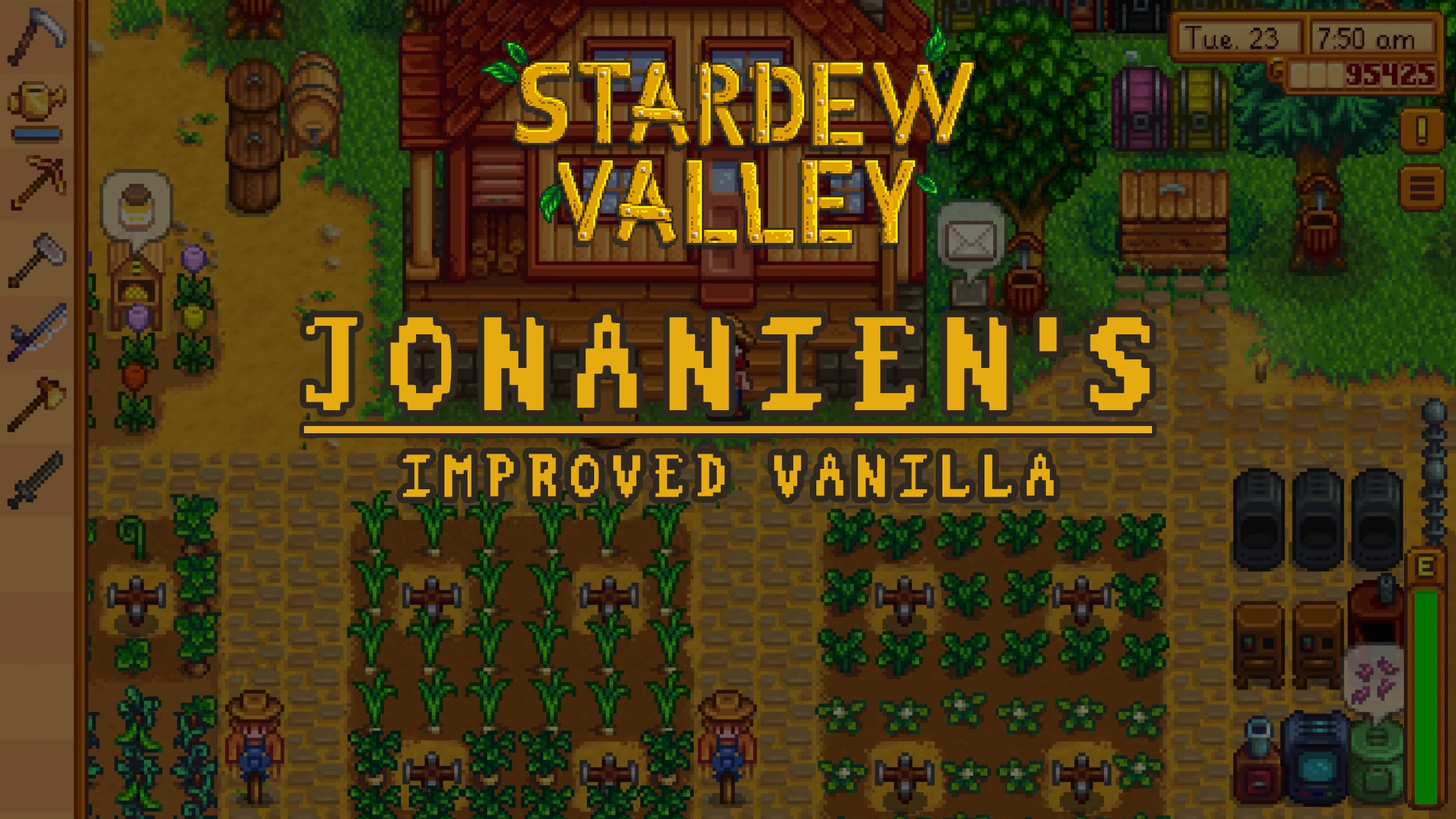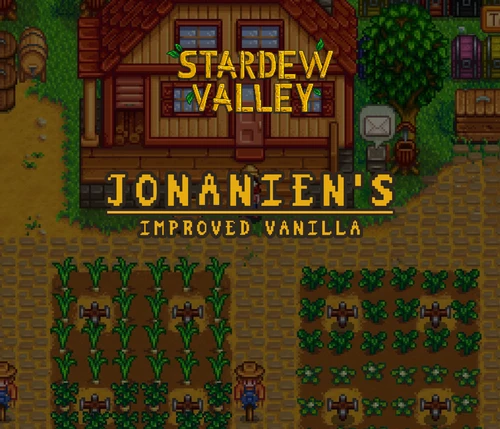 Jonanien's Improved Vanilla
A small collection of mods to improve on the vanilla game without save-breaking or cheat-like mods.

jonanien
Last updated
|
Published:
Description
This collection contains a series of Quality Of Life improvements that maintain immersion and are lore friendly.
These mods are non save-breaking allowing you to use this collection safely on existing saves, or to keep enjoying the save after uninstalling.
---
Main features
Improve Quality Of Life
Lore friendly & Immersive
Non save breaking
Multiplayer compatible
---
Before you start
Create a new profile in Vortex to install this collection into. Find out how to here.
---
Multiplayer compatibility
All mods are multiplayer compatible allowing you to play with players that don't have these mods installed.
However, for Automate to correctly function it requires the game host to have it installed. So either you have to host the game or the host has to install Automate(or this collection 😉).
---
Optional mods
There are a few optional mods in this collection:
I personally always have this enabled when playing with mods due to SMAPI load time + Stardew valley intro taking some time. This mods skips over Stardew Valley's intro.
This mod is optional due to it being slightly cheat-y, I personally find the fishing minigame tedious so I always have this mod enabled. The mod does not affect luck or catchrate when fishing and is NOT an autofisher, it just skips over the minigame as if you've hooked the fish perfectly.
For more information or configuration details check out the modpage.
This one is pretty self-explanatory. It stops fences from breaking over time.
I personally don't have it enabled as it takes a while for fences to actually break down. But I included it anyway as some people might find it tedious to run around repairing fences.
Friendship with NPCs decreases over time if you don't talk to them every day. This mod removes that functionality for those that find maintaining relationships too much work.
This mod adds an extra backpack tier to Pierre's shop for a whopping 50,000 gold. The reason that this mod is optional is because it requires an extra step when uninstalling once you've purchased the larger backpack to avoid losing your items:
Uninstall:
Run ' player_setbackpacksize 36 ' in the SMAPI console and collect your dropped items.
Save your game and remove the mod
---
Includes mods from
11 authors
No mod authors found