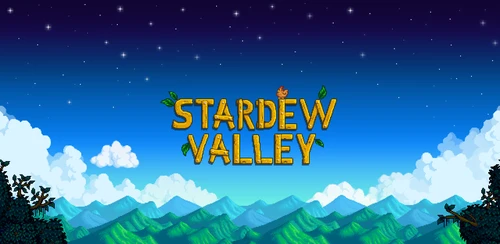 Stardew Valley Expanded and Enhanced
SVEAE adds a whole bunch of new content including locations, map expansions, NPC's, dialogue, and much more! Whether you want to hone your combat skills, or just relax and casually farm crops on your plot of land, this collection has something for everyon

Kitorashi
Last updated:
|
Published:
Description
SVEAE adds a whole bunch of new content including locations, map expansions, NPC's, dialogue, and much more! Whether you want to hone your combat skills, or just relax and casually farm crops on your plot of land, this collection has something for everyone! *NOTE: All mods belong to their respective authors. I do not take credit for anything used in this mod pack. Slower devices may experience freezing at times when loading savegames and when SMAPI is trying to load the game, with patience the game will load after a short time and then it is smooth sailing from there depending on the device used!
---
Main features
DLC-Like features such as Ridgeside Village and East Scarp.
More Events and Dialogue.
Additional NPCS.
Weapons, Items, and more added.
---
Before you start
Bugs are present trying to get each individual thing to work together, sorry for the incovenience but if a solution is found I will do my best to update this collection. More mods may be added in the future depending on compatibility, and how much it sticks to the original game/how "vanilla" it is.
Requirements
AntiSocial NPCS
BusLocations
Content Patcher
Custom Companions
Custom NPC Exclusions
Custom NPC Fixes
DaisyNiko's Tilesheets
East Scarp
East Scarp Bus Locations
Entoarox Modding Utilities
Expanded PreConditions Utility
Extra Map Layers
Farm-Type Manager
Json Assets
Lumisteria Tilesheets
MailFrameworkMod
ProducerFrameworkMod
PyTK Platonymous Toolkit
Quest Framework
Ridgeside Village
SAAT Audio API and Toolkit
Shop Tile Framework
SMAPI Stardew Modding API
SpaceCore
Stardew Valley Expanded - Grampleton Fields
Stardew Valley Expanded - Immersive Farm 2 Remastered
Stardew Valley Expanded
---
Recommended Specifications
2GB VRAM GPU
8GB RAM
4 Cores 8 Threads CPU
---
Mods By
No mod authors found