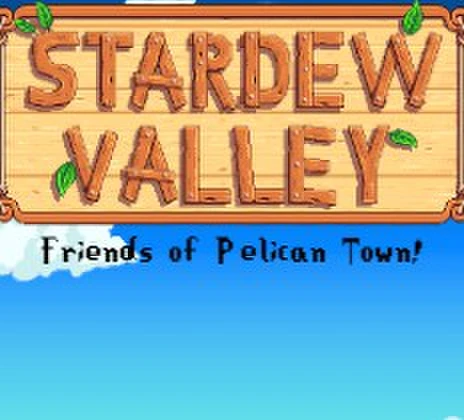 Stardew: Friends of Pelican Town
My humble attempt at creating my "perfect" Stardew Valley/Harvest Moon game through the power of mods on top of the best farming sim game ever made as a base. I hope you enjoy it, and it gives you that same feeling of joy I felt playing Harvest Moon: Frie
Eforio
Last updated
|
Published:
Description
This collection is my humble attempt to recreate that feeling I got while playing Harvest Moon: Friends of Mineral Town on the game boy advanced when I was younger, and at the same time, attempt to create my "ideal"/"perfect" farming sim type game through the power of modding! I hope this pack elicits the same kind of feeling I got playing my favorite Harvest Moon game all those years ago, please feel free to leave suggestions, bug reports, or comments of any kind (within reason) tell me about your experiences! I wanna strive to make this a good collection for everyone to enjoy, regardless of what kind of Stardew Player you are!
---
Main features
Expansion
Stardew Valley Expanded and Ridgeside Village come together to quite literally expand the world of Stardew Valley. SVE revamps Pelican Town, making it bigger and adding in new buildings and villagers. SVE adds brand new villagers like Sophia, the shy owner of the Blue Moon Vineyard, or Andy, another local farmer who supports Joja Mart; however, villagers like Marlon and Morris (just to name a few) have also been giving a fresh coat of paint to become full-on villagers to be friended, complete with heart events! Ridgeside Village adds a whole new town to go explore, Ridgeside Village! There you'll meet the woman in charge, Lenny, she's Lewis's older sister and she's upbeat and ready to show you around town. A new cable car is situated near the bus, allowing you access to Ridgeside Village, you'll often find villagers from Pelican Town and Ridgeside Village coming and going between the two towns! There are several romanceable villagers added by both mods, as well as new fish, foods, items, and more!
Fishing
Teh's Fishing Overhaul changes up the way fishing works, adding in features like streaks, where the more perfect catches you get in a row, after a certain amount, you catch higher quality fish (default set to 3)! It also has a handy HUD to show you the fish you can catch in the area, the percentage chance to catch said fish (and also treasure and trash), and when you are in the fishing minigame the fish on the bar has the icon of the fish you're catching, no more guessing what it's supposed to be (This option can be turned off via Generic Mod Config Menu)!
Skills
With the mod Capstone Professions you are rewarded for maxing out your skills as a farmer, allowing you to choose between two capstone professions that benefits you in some way. The mod Walk Of Life - Immersive Professions rebalances and retools the professions in the game to give certain ones that were deemed "bad" a bit of a face life to bring them up to the competition, allowing more playstyles to be viable and helpful in some way, and it also allows for prestigeing your professions after you've maxed out, allow you to gain better benefits as you make your way through the grind a second time! Prestige also allows you to gather all 4 professions eventually for a given skill set, allowing you to become truly the all-powerful farmer grandpa wanted you to be! Love of Cooking and Community Kitchen overhauls cooking and adds a community kitchen respectively. Love of Cooking revamps how cooking works, adding a new stylized menu, tons of new recipes to prepare, and a whole new cooking skill (that integrates with Walk Of Life's skill and profession system). Community Kitchen add's in a kitchen bundle to the community center, giving you a reason to explore all of these new recipes, as well as a the ability to use the kitchen in the community center once it is complete!
Aesthetics
There are some optional aesthetic mods like DaisyNeko's Earthly Recolor to bring a more earthy toned down colors look to the valley, along with custom buildings to match the look(Thank's to Elle's seasonal buildings). I have also included the entire Elle's New Animal skins (Coop, Barn, Horse, Cat, and Dog replacements) configured with my own personal choices, but with the power of Generic Mod Config Menu, you can set them however you like! Grandpa's Tools gives the farmers tool a set a distinct, rusted look, and as you upgrade them, they become more complete and refined, instead of being made out of colorful metals. There is also support for the optional Prismatic Tools mod, to make sure the tools have consistency in the way they look (THIS IS AN EXTERNAL DOWNLOAD). There are optional mods (Better Artisan Goods, Better Crops, Better Minerals and Gems) to change the look of crops and other various items in the game, I personally like the look, but they are not for everyone.
Quality of Life
Almanac has Pierre bring you a Farmers Almanac shortly after you arrive in the valley, which has all kinds of useful information for the budding farmer, including crop growth times (with visual representation on the provided calendar), weather forecasts for the month, and all kinds of other useful things! Part of the Community makes talking to people more useful besides hearing dialogue, allowing others around you to gain friendship by seeing you interact with people in the community! Automate allows you to place chests next to machines (including modded ones) to have the automatically push in inputs and pull out outputs, essentially allowing you to "set and forget" anything from furnaces, to casks and kegs! You can automate multiple machines and machine types all on one chest, like a system for kegs and casks where the fruit comes out and the aged wine goes in the same chest! Sit for Stamina does exactly what it says on the tin, when your farmer sits down at any of the various chairs, benches, or other seats in the valley, they slowly regain stamina! It takes a minute, but at least it's free!
There are tons of new things to explore, all on top of the base content of Stardew Valley 1.5! I hope Friends Of Pelican Town is a fun-filled, joy inducing experience for you!
---
Brand Spankin' New
This collection is brand new, tested on my computer it works fine, I plan on revising and editing as I play and as I receive feed back from others. If something does not work, please let me know, I want this pack to be able to run as well as possible without crashes. So far I have only had the usual freezes when playing Stardew with many mods, and no crashes, so hopefully everything stays stable. There are also no mod conflicts as of yet, please let me know if you find any!
---
Recommended specs
My hardware is pretty high end, not the best, but definitely no slouch. I have no idea how low-end you can get before this collection is unplayable, so if anyone with a mid to low end computer wants to test and give me your results so I can make this section more informative and clear, that would be awesome! On my computer with my 16 gigs of ram, it works very well, minus the occasional freeze, and the one crash trying to exit out of the pack.
---
Compatible collections
I cannot guarantee compatibility with any other collection on Nexus, I have not tested and frankly do not plan too. You are more than welcome to test it and tell me what you find, and I can edit this section to reflect that. Use your judgment and look at the mod list for both collections before determining if Friends of Pelican Town will work well with that collection or not, and tell me what you find! I always love receiving feedback from the community, after all, that's what Stardew Valley is all about!
I sincerely hope you all enjoy Stardew: Friends of Pelican Town, I humbly ask you to endorse, rate, and leave comments and criticisms for me to read over in hopes of making this collection a quality experience for any who download and play. Most importantly, thank you for reading all of this lengthy description, even if you don't download, I appreciate it!
Includes mods from
40 authors
No mod authors found