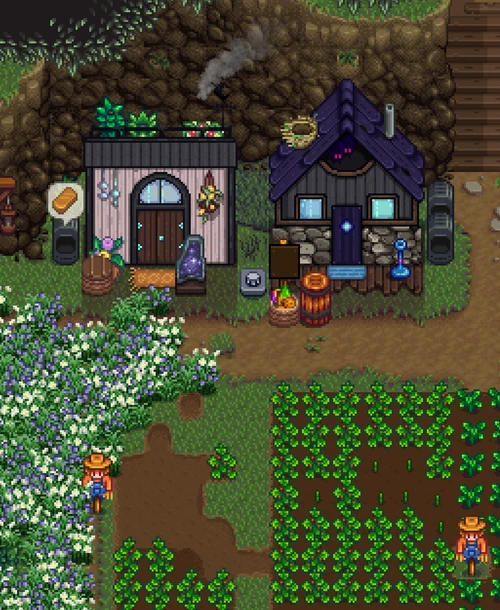 Beginner Friendly Multiplayer Mods
Easy beginner set for some people who were new to modding.
Asterisk555
Last updated:
|
Published:
Description
Set of mods picked for some people I was playing with who had never tried modding before. Only one expansion mod so should be fine for most computers and internet connections.
---
Main features
Uses Stardew Valley Expanded. Has a new farm map, town maps, and NPCs. Recolours buildings, trees, grass, etc, to be less saturated and also makes them a bit prettier. Really cute mod that makes the trees more detailed, and a couple of Alternative Textures furniture mods that let you retexture things using the paint bucket tool.
---
Before you start
*There's a hot spring cave for the farm, and this is the only bit that needs you to check your settings because if you can't see it you should go into the options for the blackberry fields farm and switch off the farm cave included with that mod. But if you can't figure it out it's no big deal, you'll just have the vanilla (not modded) farm cave instead.
Some furniture items will have randomised textures when you first place them in your house. To change them manually you have to buy a paint bucket from Robin which you can then use to paint the furniture different colours or textures. There is a "how to" video here: https://youtu.be/OzCzEppsXVY*
Mods By
No mod authors found