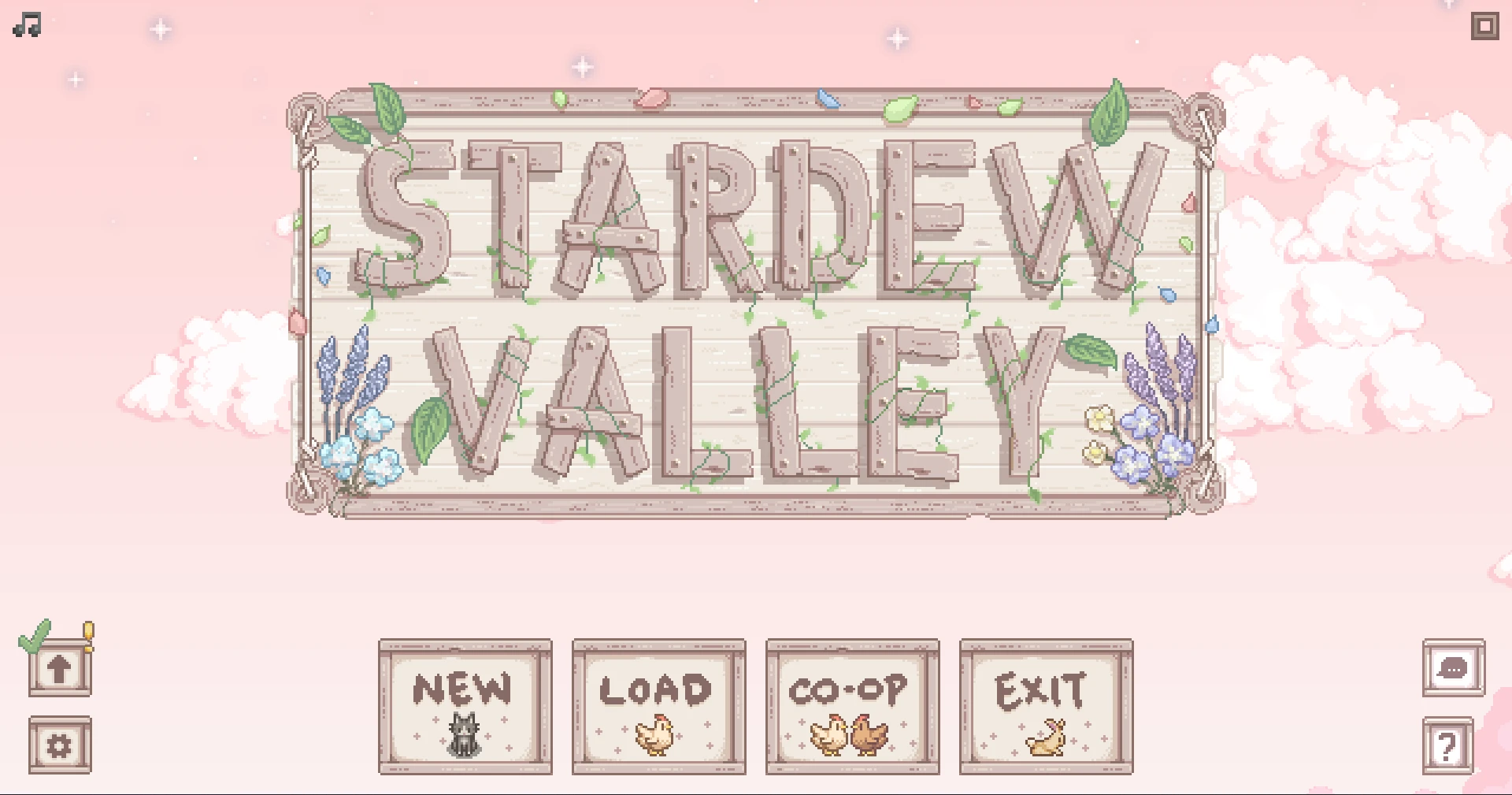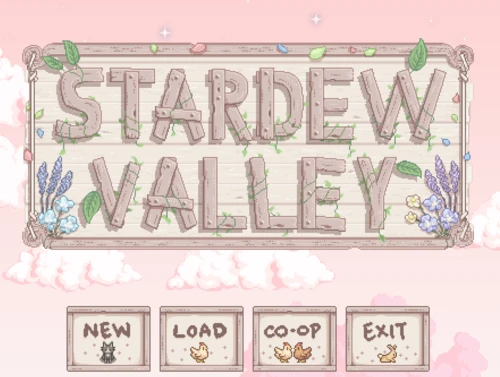 A Collection of mods and such that I use to create a simple, only slightly expanded Stardew Valley experience- featuring popular cosmetic mods like Vibrant Pastoral Recolor and Vanilla Tweaks, as well as talkohlooey's Seasonal Cute Portraits. This pack al
Sodapip
Last updated:
|
Published:
Description
This collection combines simple cosmetic changes (such as Vibrant Pastoral Recolor, Way Back Pelican Town, and Overgrown Flowery Interface) with some heavier mods (Like Stardew Valley Expanded and the Balanced Valley quartet) in order to create a comfy, toned-down Stardew Experience that feels brand new, cozy and warm like the first time you played the game. It adds new visual interest and story elements and maintains balance, so no mods conflict or fight, and nothing is left looking boring. If you're new to modded Stardew and want to use something basic to cultivate your experiences, this is the collection for you!
---
Changes That May Happen In The Future
-Some of the simpler interface mods (such as Birthday Today, IGotFriendship, and IGotXP) as well as some of the smaller QoL mods (Like Golden and Ostrich Mayo or Increased Artifact Spots) may be removed in the future, just to try and reduce the fullness of this collection.
---
Main features
The core mods of the Collection are...
-Stardew Valley Expanded
-Balanced Valley: Realistic Farming
-Balanced Valley: Mining
-Balanced Valley: Fishing
-Balanced Valley: Animals
-Vibrant Pastoral Recolor (for Vanilla and SVE)
-Way Back Pelican Town (+The Expansion for SVE Assets)
-Medieval Buildings, Craftables, Tools
-Seasonal Cute Characters (for Vanilla and SVE)
-1oxnes and talkohlooey's Seasonal Portraits (for Vanilla and SVE)
-Vanilla Tweaks
-Many, Many more cosmetic mods to make the game look amazing!
---
Before you start
Please be sure to read all the requirements for the mods included in this pack. There are a lot of necessary frameworks and the configuration options are vast.
Requirements
-All the necessary framework mods are already added to this pack, including the most recent version of Stardew Modding API (SMAPI). All you need is Vortex, and of course, Stardew Valley!
Best practices
-Be sure to take a look through all the config options available for the mods found in this collection, such as Medieval Craftables, Overgrown Flowery Interface, and Custom Menu Background. There are many options to customize the mods to your liking!
-There are assets in Vanilla Tweaks and Better Artisan Goods that overlap (several animal artisan goods have been added to Vanilla Tweaks as of the 1.1.0 update). Please go through the options for both mods and decided which one you would prefer, and disable the reskins for those in GMCM. By default, Better Artisan Goods will overwrite Vanilla Tweaks unless disabled.
-You may want to disable the options for Crop Growth Redesign for Vanilla Tweaks, as it may cause issues with Crop Variety and Lumisteria's Crops for Alternative Textures. (I have encountered no bugs or conflicts between these three mods thus far, however leaving the Crop Redesigns enabled can make the crops look mismatched.)
-With the addition of weapon retextures to Vanilla Tweaks 1.1.0, there is a new overlap with Grandpa's Tools. I suggest disabling the scythe retexture in the Vanilla Tweaks config to maintain continuity between all of your tools.
-While using the Balanced Valley: Realistic Farming mod, I suggest playing this collection in Lightweight mode. I experienced a few issues with crop growth while playing in Normal/Balanced mode. By switching to Lightweight Mode, be sure to remove the STF folder from the mod folder, or else out-of-season seed bags will continue to show up in Pierre's Shop while in Lightweight Mode.
---
Misc. Information
Everything in this collection is subject to change in the future, as this is mainly a collection cultivated towards my tastes. As I find more mods I like and want to use, they will be added to the collection. But overall, the goal of this collection is to share the expanded vanilla experience I've attempted to create for myself, in hopes others can feel the same joy I did when I first began playing modded SDV.
Mods By
No mod authors found