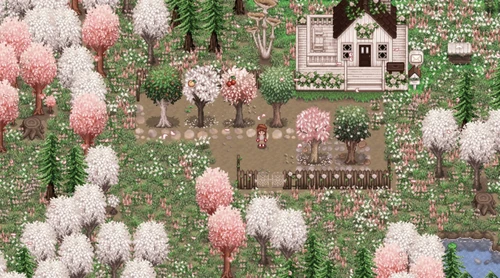 My complete mods folder which includes flowers and cabin-themed objects, stardew expanded included

Martina798
Last updated
|
Published:
Description
This describes the main purpose of this collection.
--- gives stardew valley a cuter look, more pale toned look
Main features
These are the core mods and main features of this collection.
--- new pink houses with a complete house interior redone
---stardew valley expanded included
Before you start
Vital information regarding this collection. I use natrual color shader, if you'd like the complete pale pastel-looking look I would recommend using it. also, I would not recommend using this pack if on a mac or low-end pc.
Requirements
Natural color retexture pack optional.
---
Recommended specs
Hardware setup suitable for this collection. what I use, works pretty good, however, does take a bit to load up the saves. here are the specs i use below:
GPU NVIDA GeForce GTX 1660 SUPER
RAM 16gb
CPU AMD Ryzen 5 3600X 6-core Processor
Includes mods from
32 authors
No mod authors found