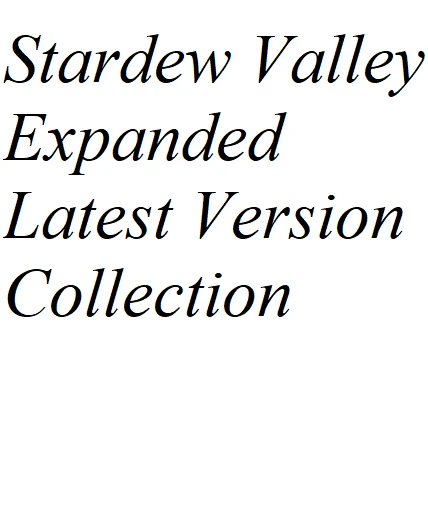 Latest - Pack 1 SVE Bare Minimum
All Files Set to Latest Version - Bare Minimum Requirements for Stardew Valley Expanded and nothing else. Always up to date.
madmanmostafa
Last updated
|
Published:
Bare minimum required mods for Stardew Valley Expanded but setup to always download the very latest version and fresh install so you don't get the obsolete or mod needs update message in SMAPI. If you do see an update message, you can either update within Vortex per mod, or all mods by disabling and reenabling this collection.
This collection is designed for maximum compatibility.
Recommended to download Latest Pack 2 to get light QOL mods and the Alternative Textures pack to get more textures
This mod pack does NOT include other expanded areas nor major recoloration/redesign mods. This is just what it takes to run Stardew Valley Expanded and build your other mod collections off of.
Includes mods from
8 authors
No mod authors found