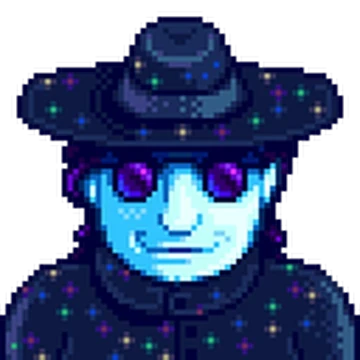 Nature is mean drunk and meaner sober.
Revisions

3

Last updated

2 weeks ago

Created

Sep 17, 2022

Downloads

4
This was an attempt at a SDV version of RLCraft. Sadly half the mods needed to properly torment anyone looking for a new challenge have been abandoned.
So now its a lovely scenery mod pack with some pretty immersive moments with the towns people, all while nature is trying to kill you and/or ask for booze. I've done all I can to make things difficult but you probably wont be starving to death or dying of heat stroke. Hypothermia maybe but not heat stroke.
Rated Adult for death, taxes, alcoholic dog gods and possible destruction of property/thievery.
For best results: New save, any farm, remix all, and monsters and cabbages at your own discretion. Read comments if you need a more in depth idea of what you are facing.