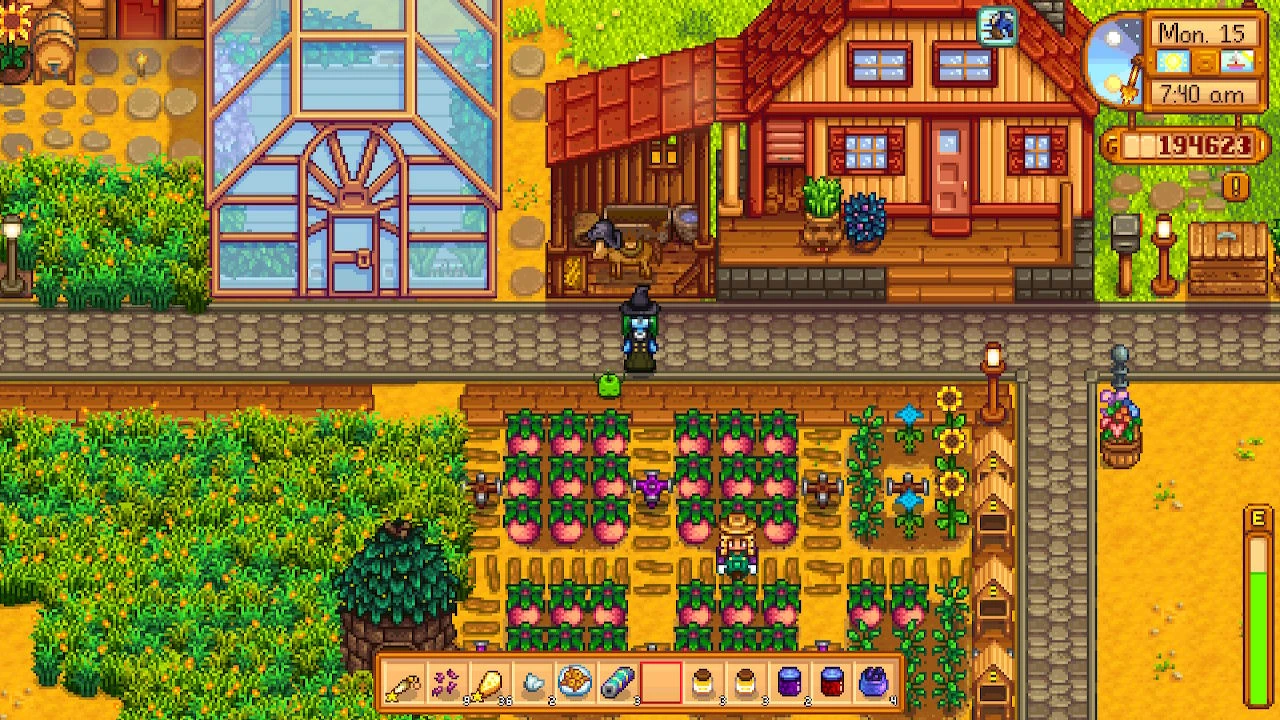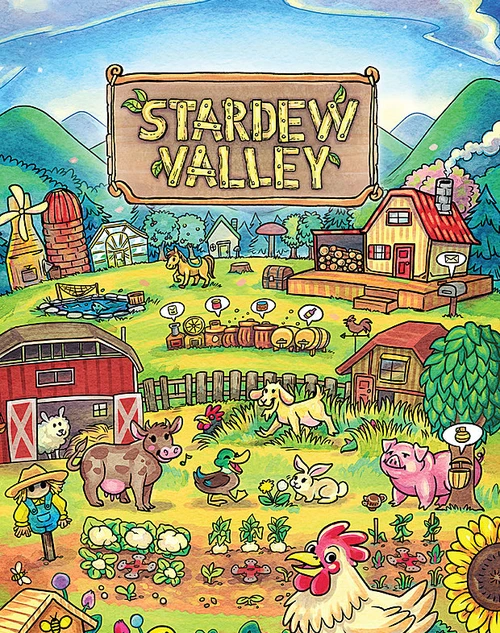 Stardew Valley VERY Expanded
The story of Stardew Valley expands outside of Pelican Town with this expanded collection designed to stay true to the original game. Created with co-op in mind, perfect for experienced solo-players. Easy install, all requirements included.
JennaJuffuffles
Last updated:
|
Published:
VORTEX ISSUE
There is an issue with Vortex right now, where if you tell it to "Skip" the recommendation/requirement pop-up modals, the mod will not enable. Until Vortex is fixed, here is a guide for installing this collection.
Click the "do for all" boxes and click Install/Enable for all modals. Expect a lot of red errors!
Uninstall (Remove/Delete) any of these mods which may be erroneously installed by Vortex, they are NOT part of this collection:
AeroCore
WarpNetwork
PrismaticTools
Small Beach Farm
Grampleton Fields
Vibrant Pastoral Recolor
Furniture Anywhere
Entoarox Framework
ModUpdater
I apologize for the inconvenience, I am working with Vortex staff to resolve this issue with the download client.
If you experience these issues please report using the Feedback feature inside Vortex! Giving a thumbs-down on the "Did this install correctly?" pop-up will not inform staff of a problem with the client, it only impacts how this mod is rated.
---
Tuned to work best with Stardew Valley 1.5.6.
This mod pack is designed to really flesh out and expand the Stardew Valley experience, while staying true to the original difficulty levels.
Newest version of SMAPI required.—SMAPI now included through Vortex inside of collection!
---
Thank You
A huge thanks to all the mod creators for making this collection possible, and thanks to you for downloading and endorsing this collection.
Please support creators and endorse the individual mods if you enjoy them!
---
How to Download and Install Collections using Vortex
---
Troubleshooting
👀 Crash when starting a new game? Watch the intro! There is a known bug that causes a crash if you skip the intro when loading mods into a new game. So don't skip the intro, and don't click away during the intro!
💤 Due to the number of mods, initial menus and game loading may be slow, but gameplay should be smooth. If the game hangs (not responding) please be patient and do not press any buttons or click out of the window, it will most likely resolve itself. This behavior has been observed during the intro, opening the load screen, during loading, very briefly between days.
---
Expansions
Stardew Valley Expanded is a fanmade expansion for ConcernedApe's Stardew Valley. This mod adds 26 new NPCs, 33 locations, 230 character events, 18 fish, reimagined vanilla areas, two farm maps, a reimagined world map reflecting all changes, new music, questlines, festivals, and many miscellaneous additions!
East Scarp is a picturesque neighborhood by the sea, and a direct extension of Pelican Town located at the west of it. This mod comes with many new locations, NPCs, items and additions, however, it is also a home for Custom NPCs to inhabit without creating extra map patches.
Lunna is a girl with a secret past and claims to not come originally from our land but instead from a place called Umuwi. She is also under the care and supervision of M. Rasmodius the Wizard!
Ridgeside Village is a village rests on the ridge overlooking Stardew Valley, accessed by a cable car near the bus stop. This mod is not canon but tries to retain the feel of the vanilla game while it adds adds over 50 new NPCs, a new location, new items, new shops, new festivals, custom music, custom quests, and more!
Optional NPCs
Sterling, Mia and Henry from Always Raining in the Valley are a delightful trio who will steal your heart!
Beatrice is the Lighthouse Keeper, a lovely older woman with a sad story.
Leilani is from Ember Island in the Fern Islands archipelago (like her husband!) and works away from the valley for most of the year, but every summer she comes back to spend time with her family, Pika and Keahi.
June is a traveling pianist who starts working at the Ridgeside Village Log Cabin Hotel after the farmer moves to the valley. He's very polite, but he also seems very private... Combined with the fact that he's only there for half the year, will you be able to put in the time to see who he really is?
Please review optional mods and their requirements when downloading! All requirements ARE included in this collection.
---
Keybinds & Controllers
All of the following default keybinds can be adjusted using the Generic Mod Config Menu, which loads onto the title menu.
Automate
Action: Show automation overlay
Convenient Inventory
Action: Quickstack into nearby chests.

Default Key: K (Select "Enable hotkey", off by default)
Default Controller: Left Stick

Action: Favorite an item in your inventory.

Default Key: Hold Left Alt + Left Click
Default Controller: Left Shoulder

Favorited items are prevented from:

Being quick stacked
Being trashed
Being dropped
Being considered when using the "Organize" button in the player's inventory
Being considered when using the "Add to Existing Stacks" button in a chest
Event Lookup
Action: Toggle Event Lookup
Horse Overhaul
Action: Horse Menu

Default Key: H
Default Controller: Left Stick + DPad Up

Action: Pet Menu

Default Key: P
Default Controller: Left Stick + DPad Down

Action: Alternate Saddle Bag and Feed Key

Default Controller: Left Stick
Lookup Anything
Action: Toggle Lookup Anything

Action: Toggle Lookup Search

Default Key: Left Shift + F1
---
Click here for recommended configuration.
Adjust your configuration using the menu in the lower left at startup.
---
Don't want the full experience, just want to try a couple of these unique locations? Check out my other collections!
Aesthetic Valley Compatibility
Please note that while the contents of this expansion should be largely compatible with any of my other collections, some Aesthetic Valley will require some tweaks for a more consistent play experience:
Only enable Grandpa's Farm or Immersive Farm 2 (only one of these mods can be active.)
Disable Ana's Toned Down Sprites
Disable Lumisteria Short Flowery Grass or Wildflower Grass Field
Select between Elle's Barn/Coop animals or Farm Animal Facelift
Please note that not all of the Aesthetic Valley tweaks will impact the visuals in Ridgeside Valley and East Scarp.
---
Want to learn more about why this mod collection was created and talk to the creator of the collection? Join the SuperFriends Discord!
Catch JennaJuffuffles, , live on Twitch every Sunday at Noon ET and Monday at 8 PM ET.
Mods By
No mod authors found