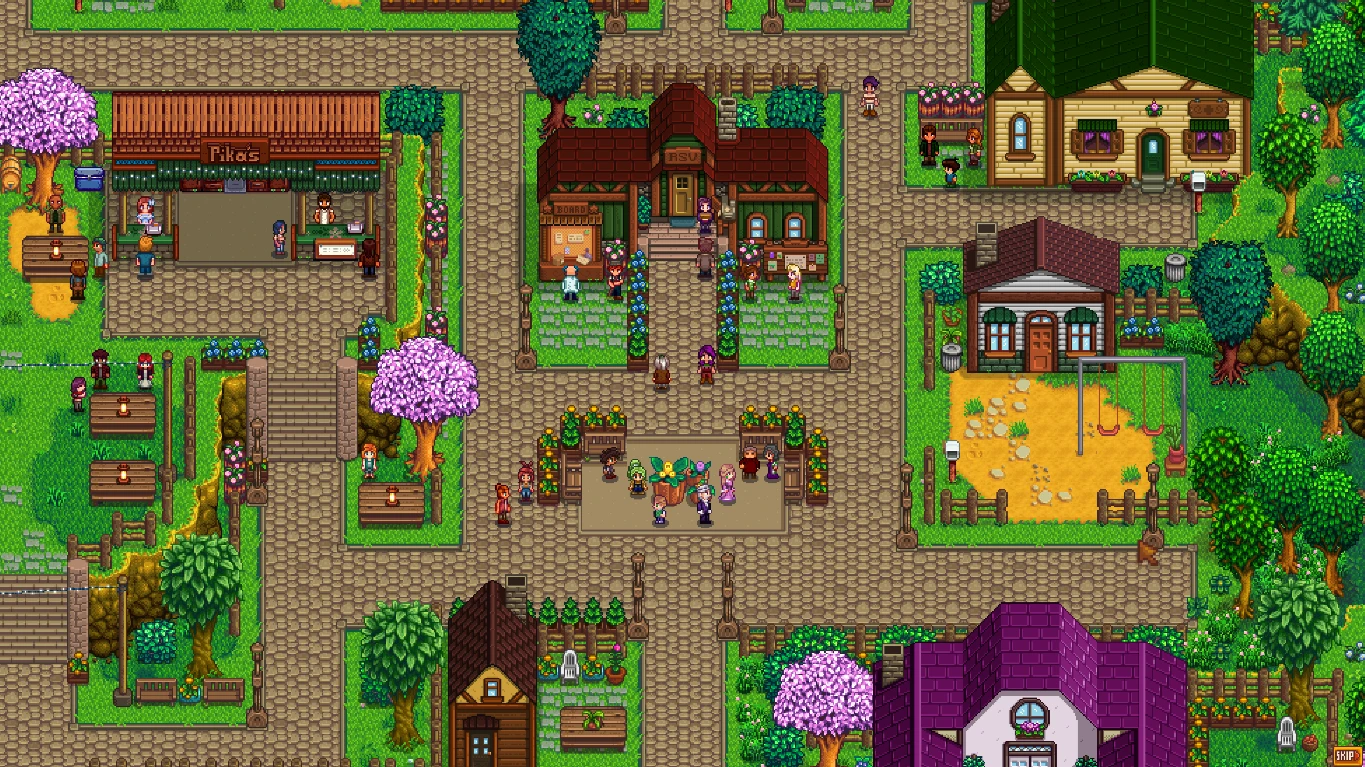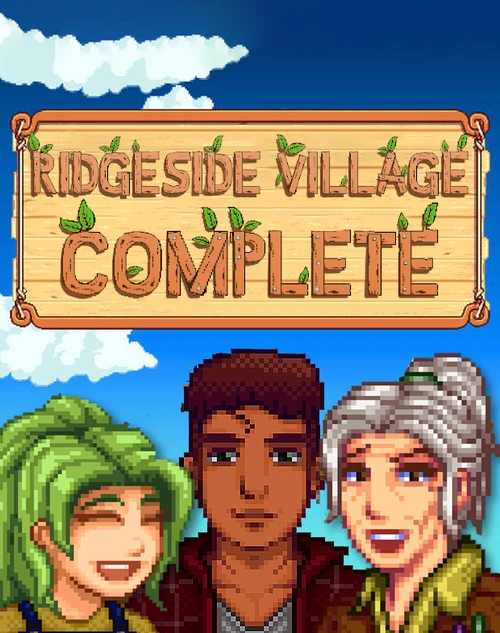 Ridgeside Village Complete Expansion
The full collection of mods required to visit Ridgeside Village. Tuned to work well with Stardew Valley 1.5.6.
JennaJuffuffles
Last updated:
|
Published:
VORTEX ISSUE
There is an issue with Vortex right now, where if you tell it to "Skip" the recommendation/requirement pop-up modals, the mod will not enable. Until Vortex is fixed, here is a guide for installing this collection.
Click the "do for all" boxes and click Install. Expect a lot of red errors!
Uninstall (Remove/Delete) any of these mods which may be erroneously installed by Vortex through this collection:
AeroCore
Custom Gift Dialogue Utility
East Scarp (SMAPI)
Entoarox Framework
Event Limiter
Furniture Anywhere
ModUpdater
PyTK
TMXL Map Toolkit
Warp Network
If you experience these issues please report using the Feedback feature inside Vortex!
---
Ridgeside Village is an expansion set in a picturesque village nestled on a ridge above Stardew Valley, adding over 50 new NPCs, and new items, shops, festivals, custom music, quests, and more!
Ridgeside Village adds over 50 new NPCs, a new location, new items, new shops, new festivals, custom music, custom quests, and more!
---
Thank You
Thanks to all the mod creators for making this collection possible, and thanks to you for downloading and recommending this collection.
Please support creators and recommend the individual mods if you enjoy them!
---
Optional NPC
Leilani is from Ember Island in the Fern Islands archipelago (like her husband!) and works away from the valley for most of the year, but every summer she comes back to spend time with her family, Pika and Keahi
June is a traveling pianist who starts working at the Ridgeside Village Log Cabin Hotel after the farmer moves to the valley. He's very polite, but he also seems very private... Combined with the fact that he's only there for half the year, will you be able to put in the time to see who he really is?
Please review optional mods and their requirements when downloading! All requirements ARE included in this collection.
---
Interested in other unique locations? Check out my other collections!
Aesthetic Valley Compatibility
Please note that while the contents of this expansion should be largely compatible with any of my other collections, some Aesthetic Valley will require some tweaks for a more consistent play experience:
Only enable Grandpa's Farm or Immersive Farm 2 (only one of these mods can be active.)
Disable Ana's Toned Down Sprites
Disable Lumisteria Short Flowery Grass or Wildflower Grass Field
Select between Elle's Barn/Coop animals or Farm Animal Facelift
Please note that not all of the Aesthetic Valley tweaks will impact the visuals in Ridgeside Valley and East Scarp.
---
Want to learn more about why this mod collection was created and talk to the creator of the collection? Join the SuperFriends Discord!
Watch JennaJuffuffles, , HickoryHamSamm, and TracyNeproski livestream this mod live every Sunday at Noon ET. You can even match our configurations using the document we share to track our configuration!
Mods By
No mod authors found