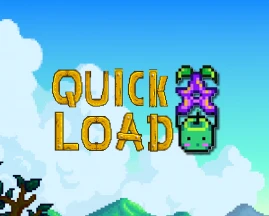 LOW LOADING TIME BUT FUN:D
The best ModCollection on the market to have a good time with ur friends ;D

TrashyLevin
Last updated
|
Published:
Description
I wanted to create a fast-loading mod collection, where newcomers will not feel overwhelmed and will be interesting for those who play the game for the third time or more ;D
---
Main features
-There are 69 Mods ;)
-Also u can fly to the mooooon and eat Cheese
-there are new minigames
-new NPCs
-at least 4 new locations (I'm still not sure how many xD)
---
Before you start
Make sure you have downloaded everything from the latest list before joining your friends(look Changelogs), otherwise you may experience black screens during the cutscenes, which will cause further bugs. But sadly not the funny errors(it is the unplayable kind)
---
Compatible collections
Don't know at this point, but have fun!!
Includes mods from
41 authors
No mod authors found